It's a real job, with hands-on experience, a salary and the chance to train while you work. You're treated just like all the other employees, with a contract of employment and holiday leave.

WHEN YOU ARE AN APPRENTICE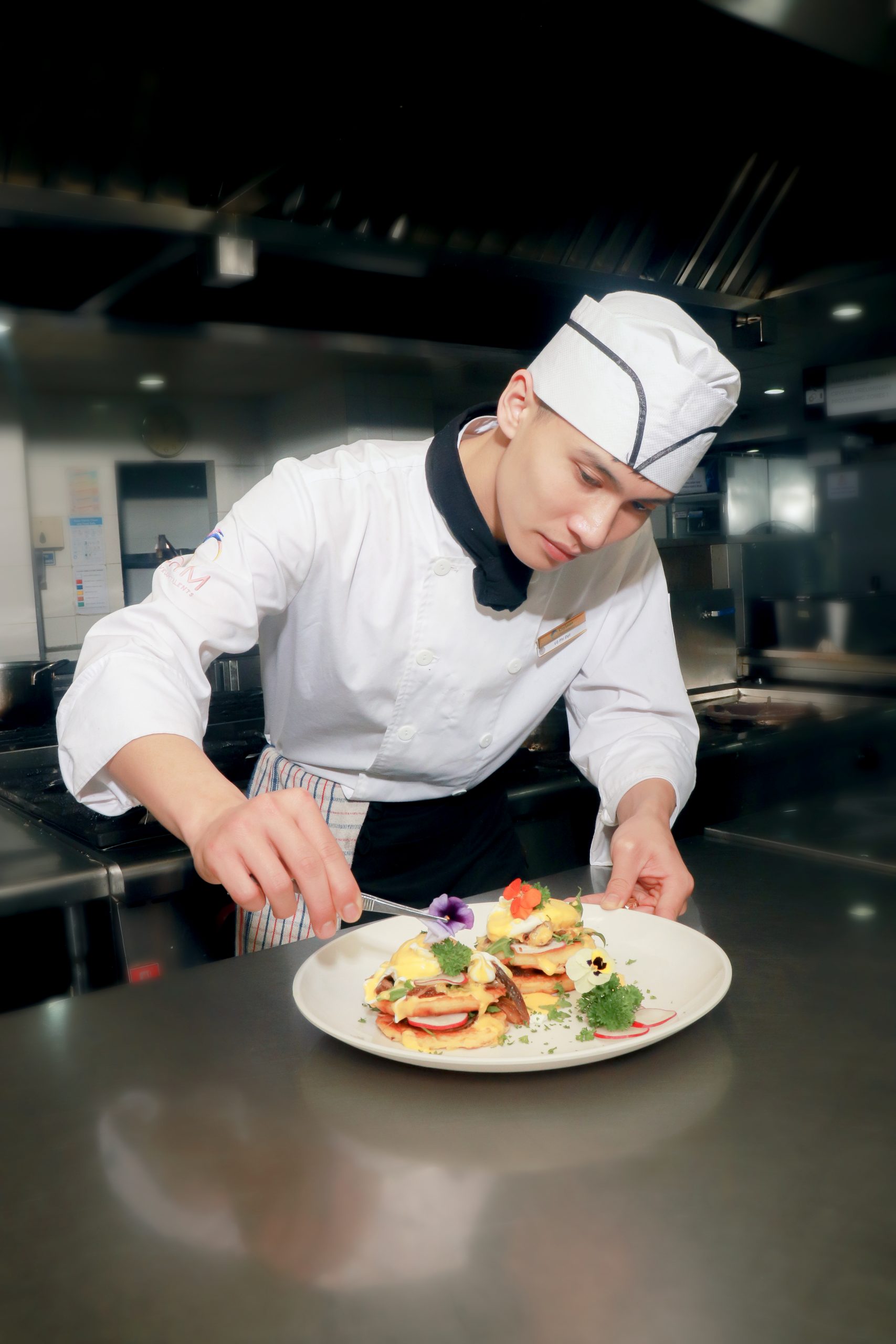 You earn whilst you study, hence you do not have to borrow money to pay for your studies

You spend at least 20% of your time spent at CHM, so you earn an international qualification from the UK

You're on a career path – with lots of future potential for you – likely full-time employment

WHY CHOOSE TO BE AN APPRENTICE AT CHM INTERNATIONAL INSTITUTE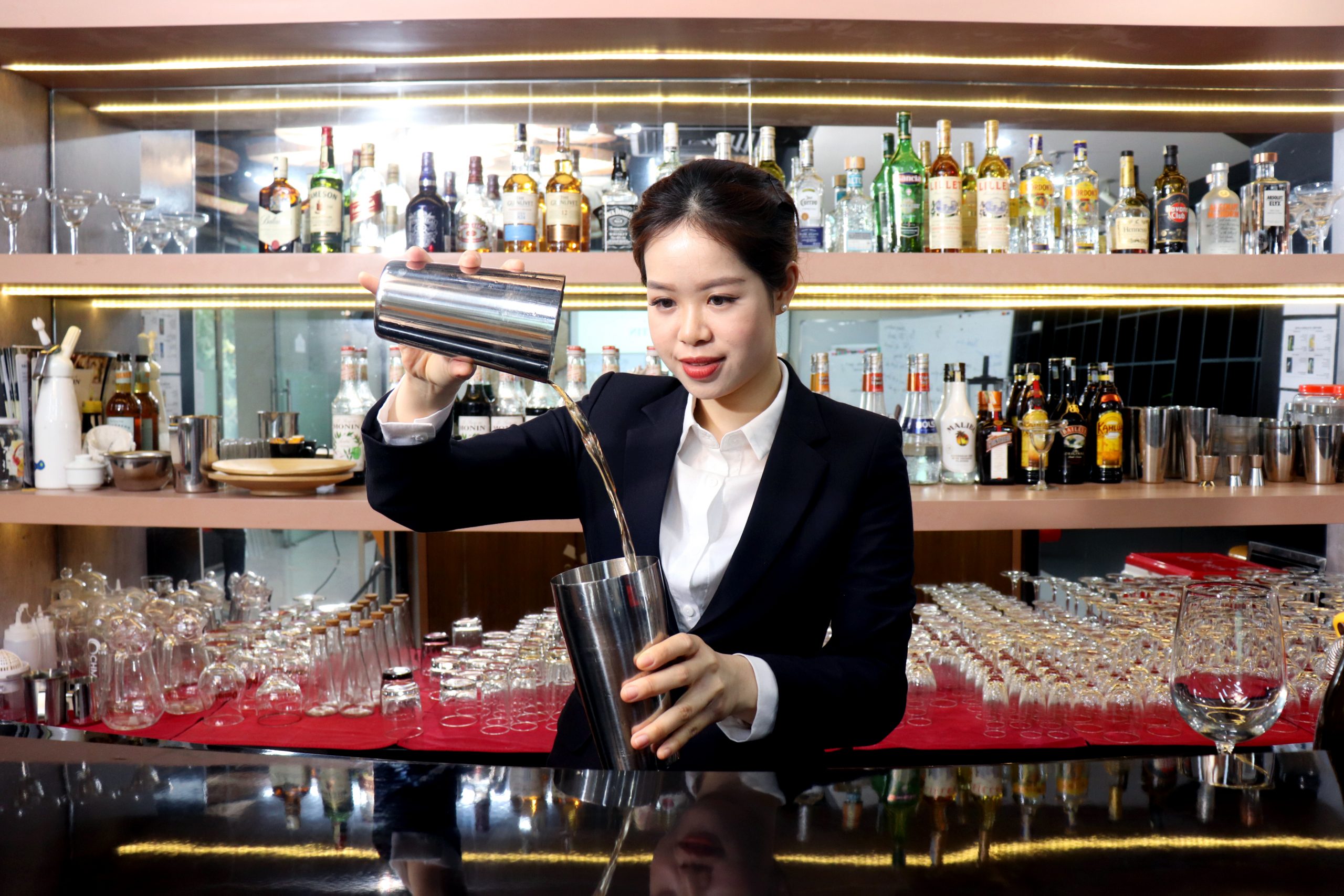 Earn while you learn and get paid a competitive salary

Lower tuition fees than traditional schools

Get high quality training and obtain an international qualification from the UK

Develop the skills you need for a range of exciting jobs or careers, no matter your age or background

Choose from different apprentice jobs in many organisations

WHO SHOULD JOIN THE COURSE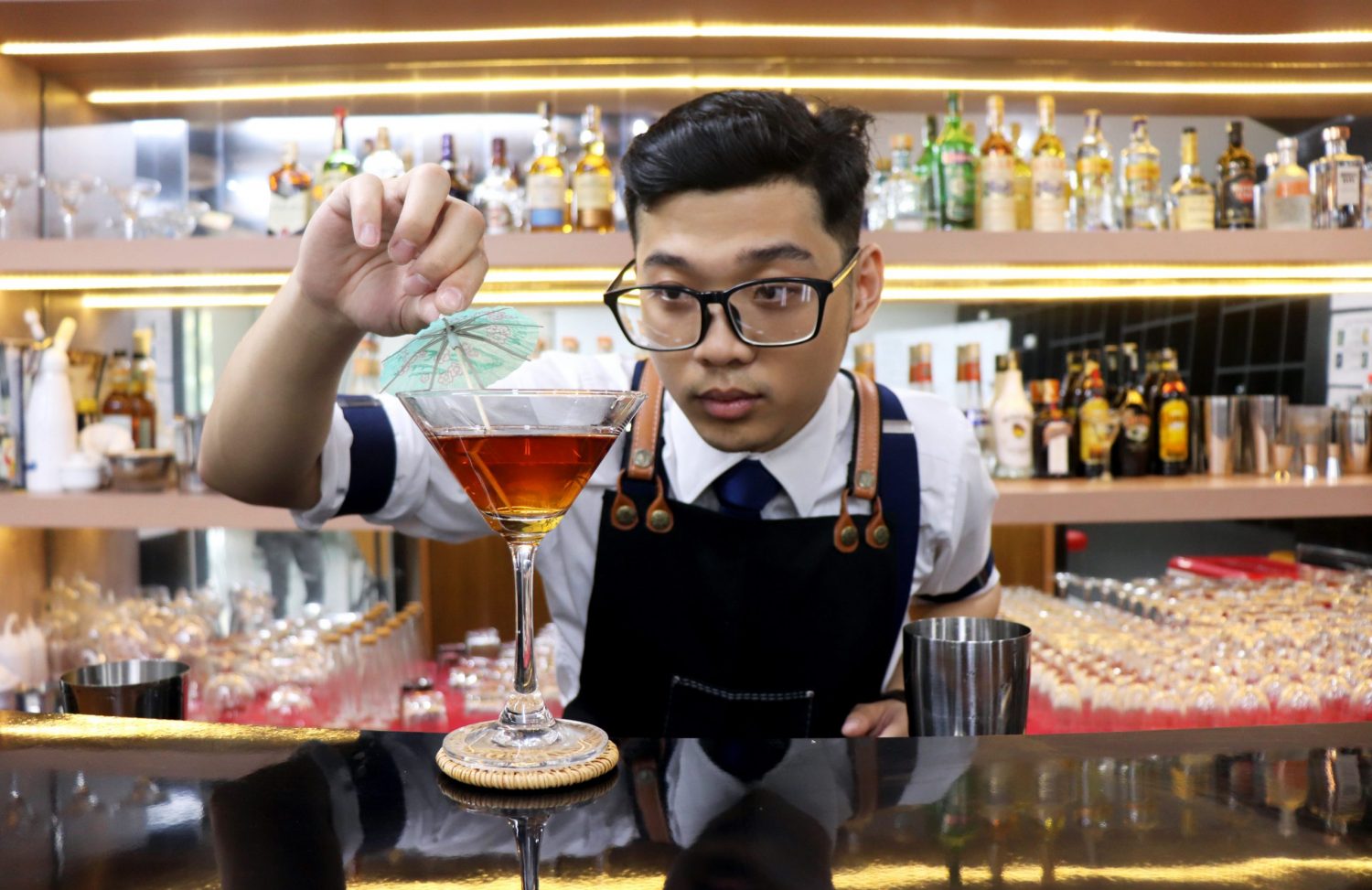 High school graduates want to start a career but have limited budget

People have interests in Hotel industry or Culinary art

People want to earn money and learn new skills at the same time
Have additional questions about the Apprenticeship program? Here are the answers for you!
Q&A
HOW MUCH CAN I EARN?

1.

Your salary will depend upon the industry, location and type of apprenticeship you choose

2.

The minimum wage for an apprentice is 4.400.000VND per month if you're aged 16 to 18 – but it depends in which geographical zones you are in.

WHAT WILL MY APPRENTICESHIP COST ME

1.

When you become an apprentice, you'll need to cover the school fees as well as your day-to-day expenses (accommodation, travel, etc)

2.

The cost of your tuition fees is much lower than normal education as most of the training happen in the workplace.
HOW TO BECOME AN APPRENTICE?
If you are interested in this program, there are things you need to know!
Q&A
APPLICATION

1.

Find the job in our website: chm.edu.vn

2.

Apply for the job and send the application to CHM

3.

Wait for the applications to be shortlisted

4.

Be invited for an interview with CHM

INTERVIEW

1.

Interviews can range from face-to-face, (or on the telephone / online) or even a skill interview. It just depends on how the employer wants to conduct it.

YOUR APPRENTICESHIP

1.

Your employer will be in touch beforehand to let you know your working hours, and when they'd like you to start on your first day.

2.

When you start your apprenticeship, you'll meet the people you'll be working with. They will show you around and answer any questions you might have.

3.

Apprenticeships are designed to make you 'job-ready' in the role you're training for. Once your apprenticeship is up and running, and you're gaining more experience and learning new skills, you can start to plan for the next step

4.

Most apprentices stay on in employment or further training after their apprenticeship. It's always worth discussing your future career with your current employer, as well as doing some research yourself.

ASSESSMENT & CERTIFICATION

1.

You will be assessed at some stage during your apprenticeship, to make sure you have achieved the knowledge, skills and behaviours required.

2.

Your apprenticeship also includes an end-point assessment, which will test you at the end of the apprenticeship to make sure you are fully competent in your occupation.

3.

Your employer and training provider should give you plenty of guidance as to what's expected, and when your assessment will happen.

4.

Pass the assessment, finish your apprenticeship, enjoy the moment (then jump around, scream, shout, post something on social media). You've done it, you did it, you've earned this!
ACKNOWLEDGMENTS OF STUDENTS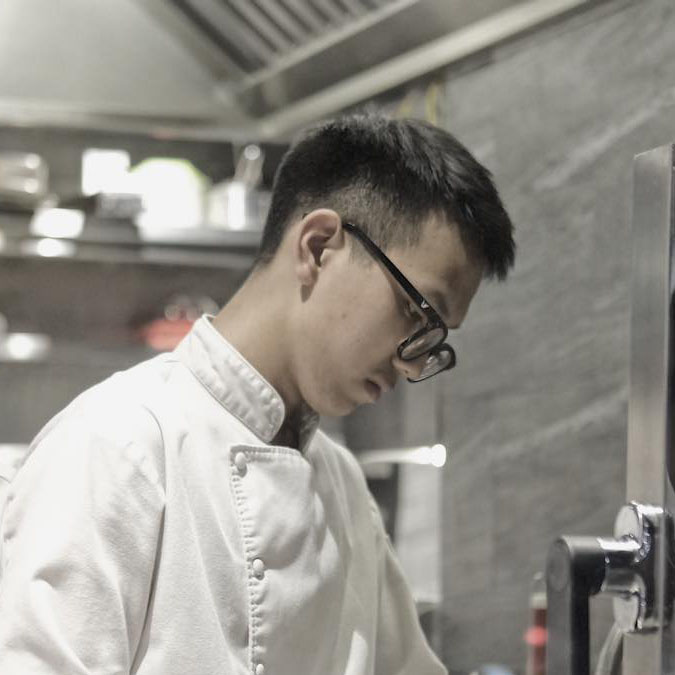 Nguyễn Thanh Bình
Cooking Chef of T.U.N.G dining
"The thing that impressed me the most when I took the culinary arts course was facilities. We soon had the opportunity to approach the working environment close to reality through our practical class, so we did not feel too surprised when going to work. Besides that, the lecturers are extremely friendly, enthusiastic and give students many useful techniques."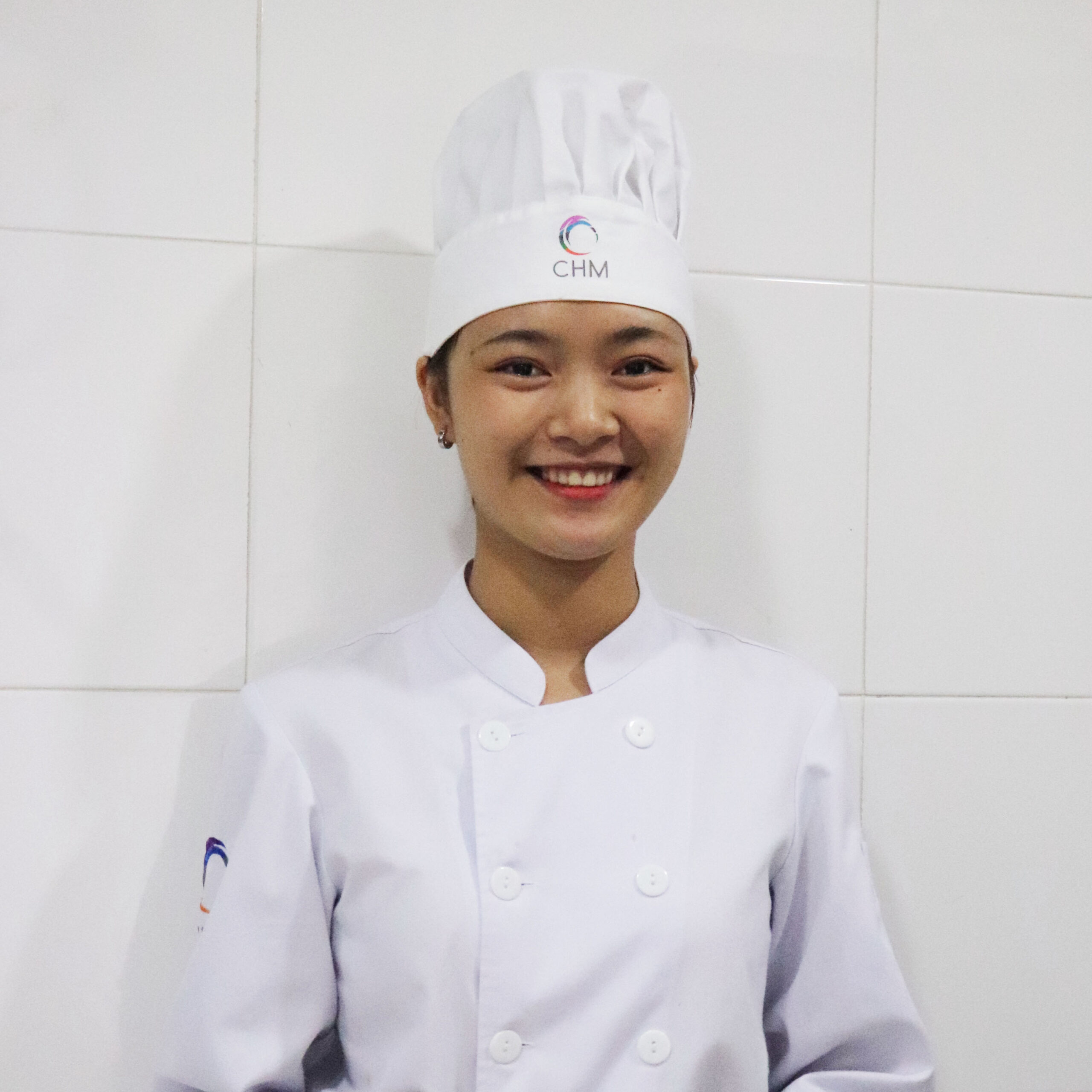 Nguyễn Phúc Minh Ánh
Student of Culinary Arts Class
"CHM is the place where our dream of being a Chef can become true. During course, 80% of learning time is practicing. I am equipped with specialized tools and especially high-end knives to study, which allows me to confidently learn and practice skills most effectively."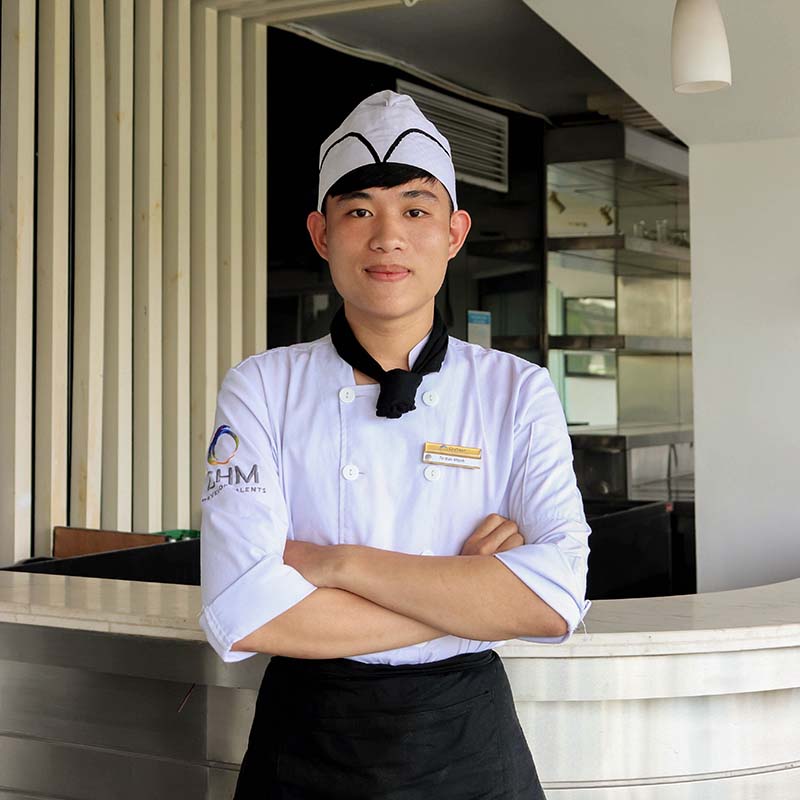 Từ Đức Mạnh
Student of Culinary Arts Class
"By studying at CHM, I was able to gain extensive knowledge about Asian and European cuisines as well as the skills required of a professional chef. The teachers are always willing to answer questions and share useful work experiences. I feel that this is really the right environment for me to convey my dream of developing the food industry."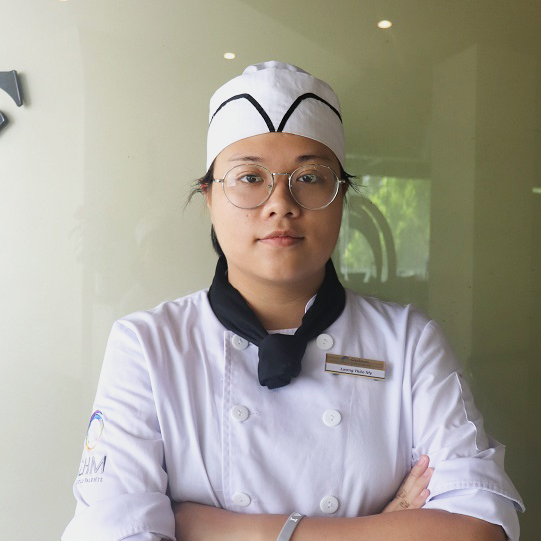 Lương Thảo My
Student of Culinary Arts Class
"I feel CHM is like a second home. The lecturers and staff are always enthusiastic to support students from learning to other difficulties in the learning process. In addition to studying in the school, CHM also has practical meetings at hotel restaurants, picnics and especially culinary competitions that give me the opportunity to experience more."
APPRENTICESHIPS PROGRAM PHOTOS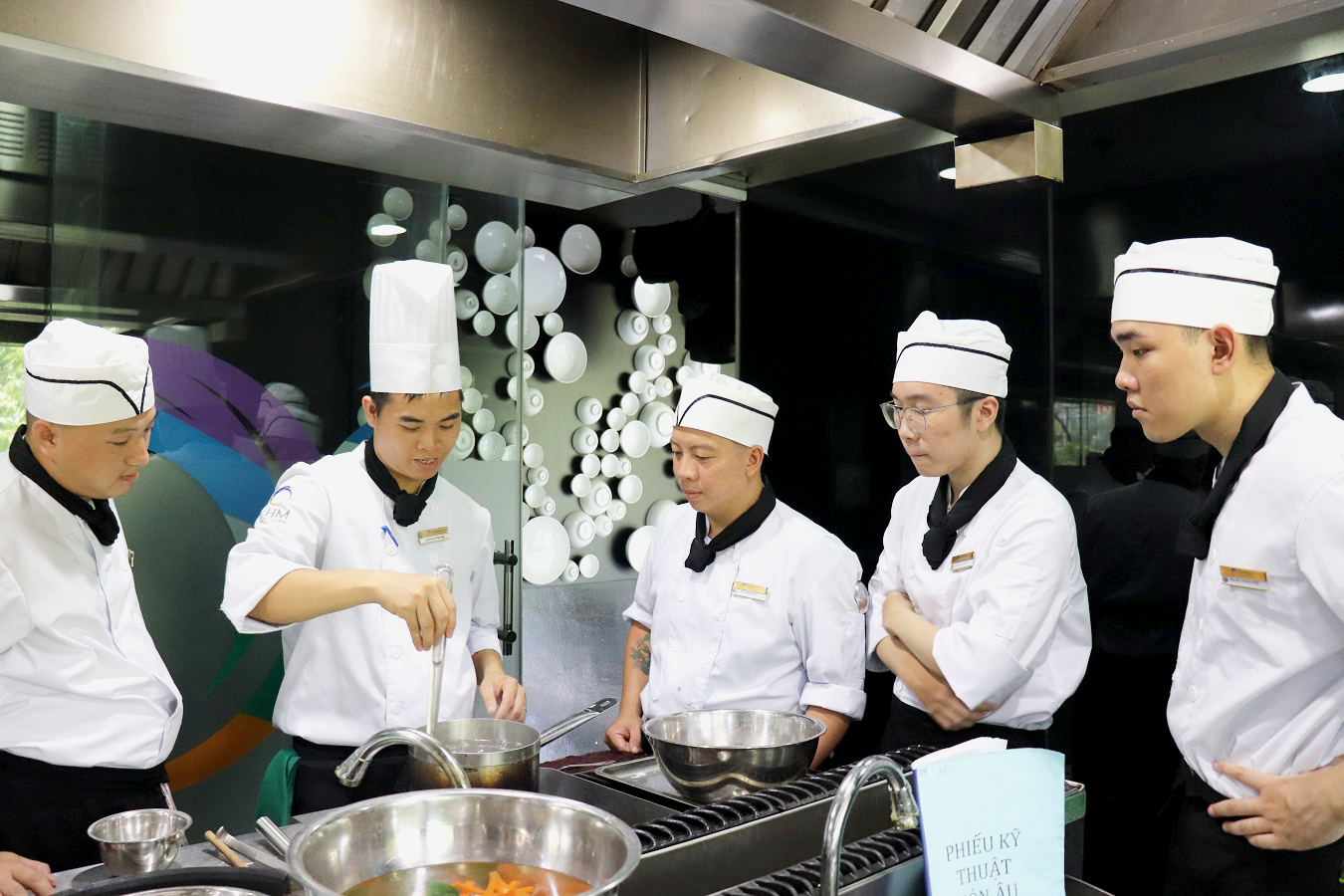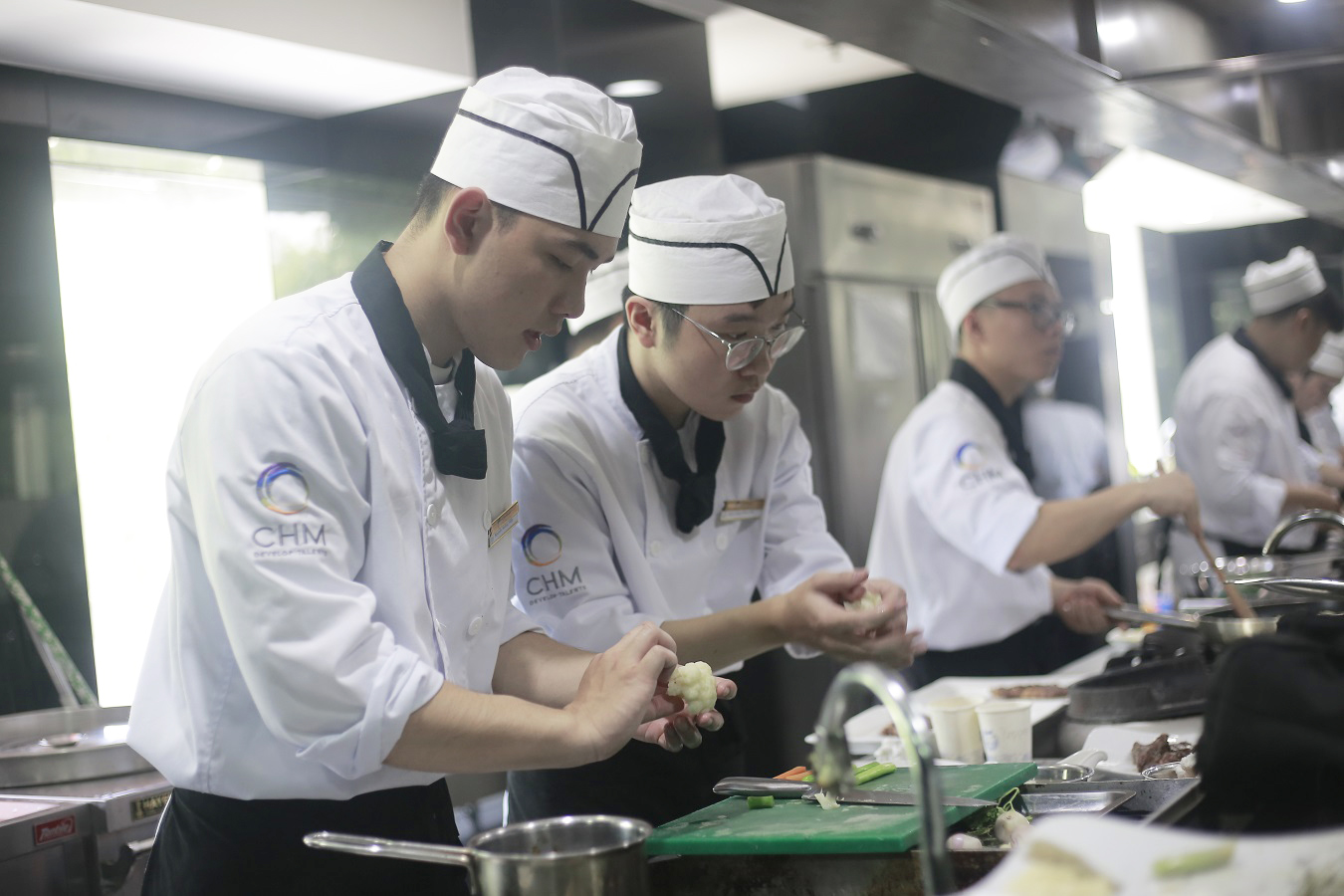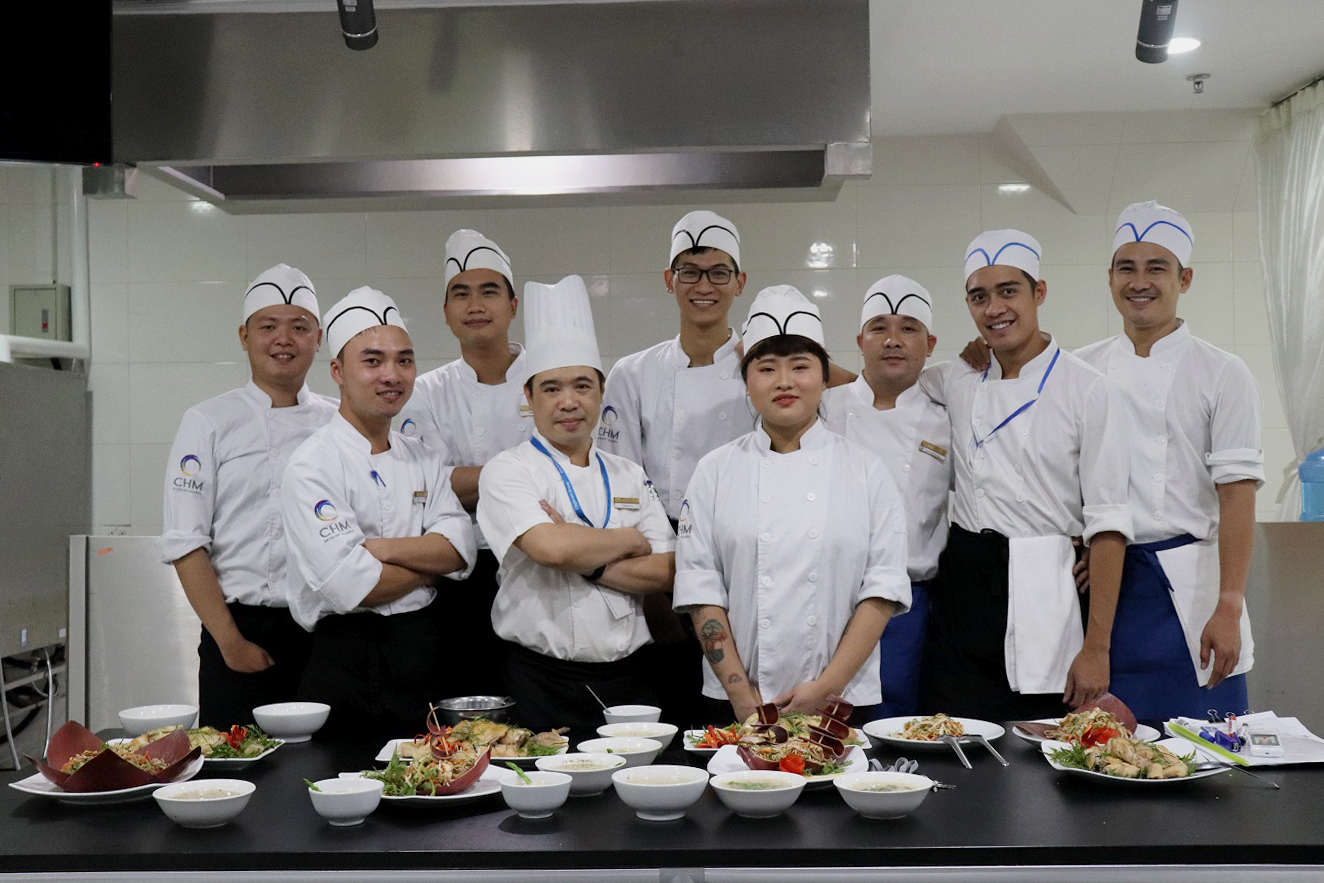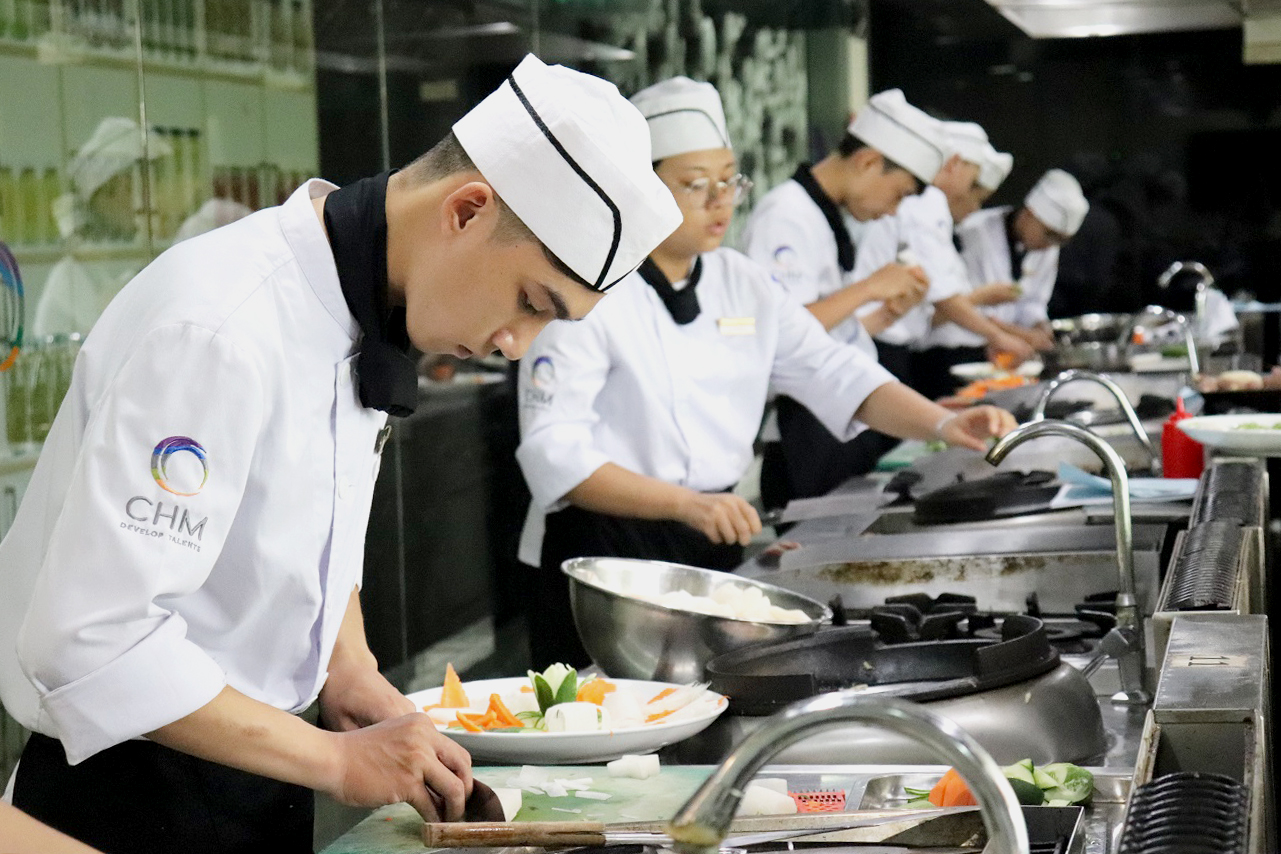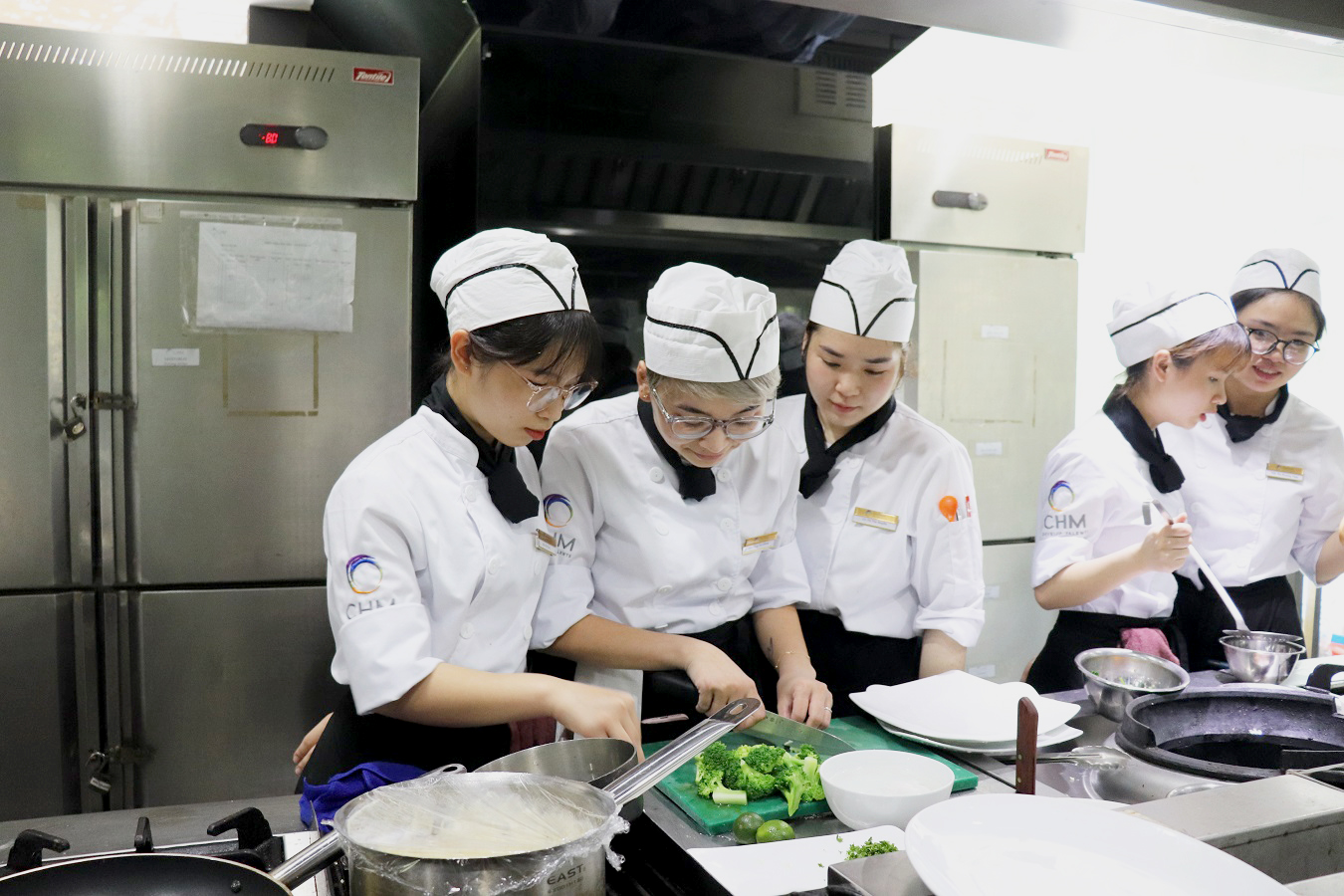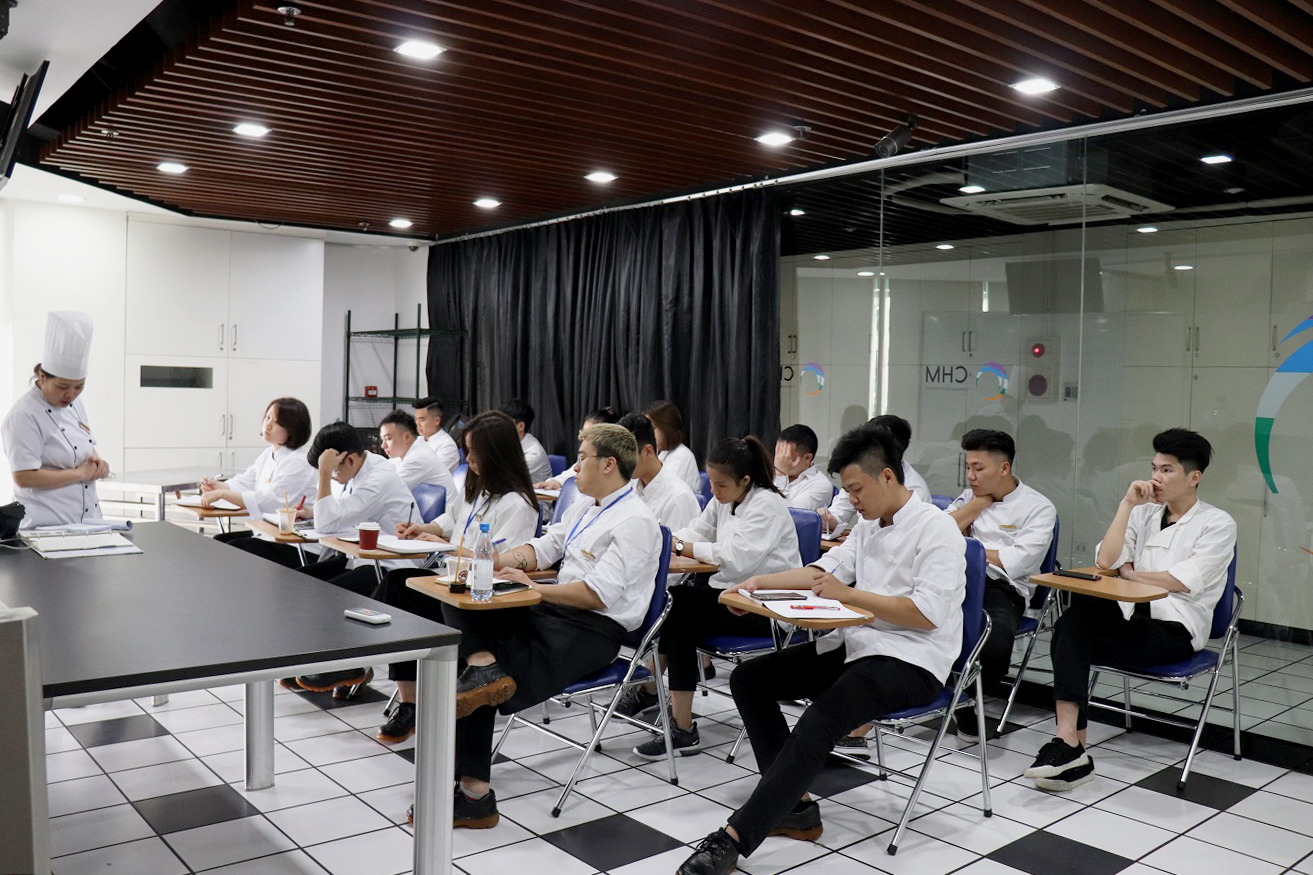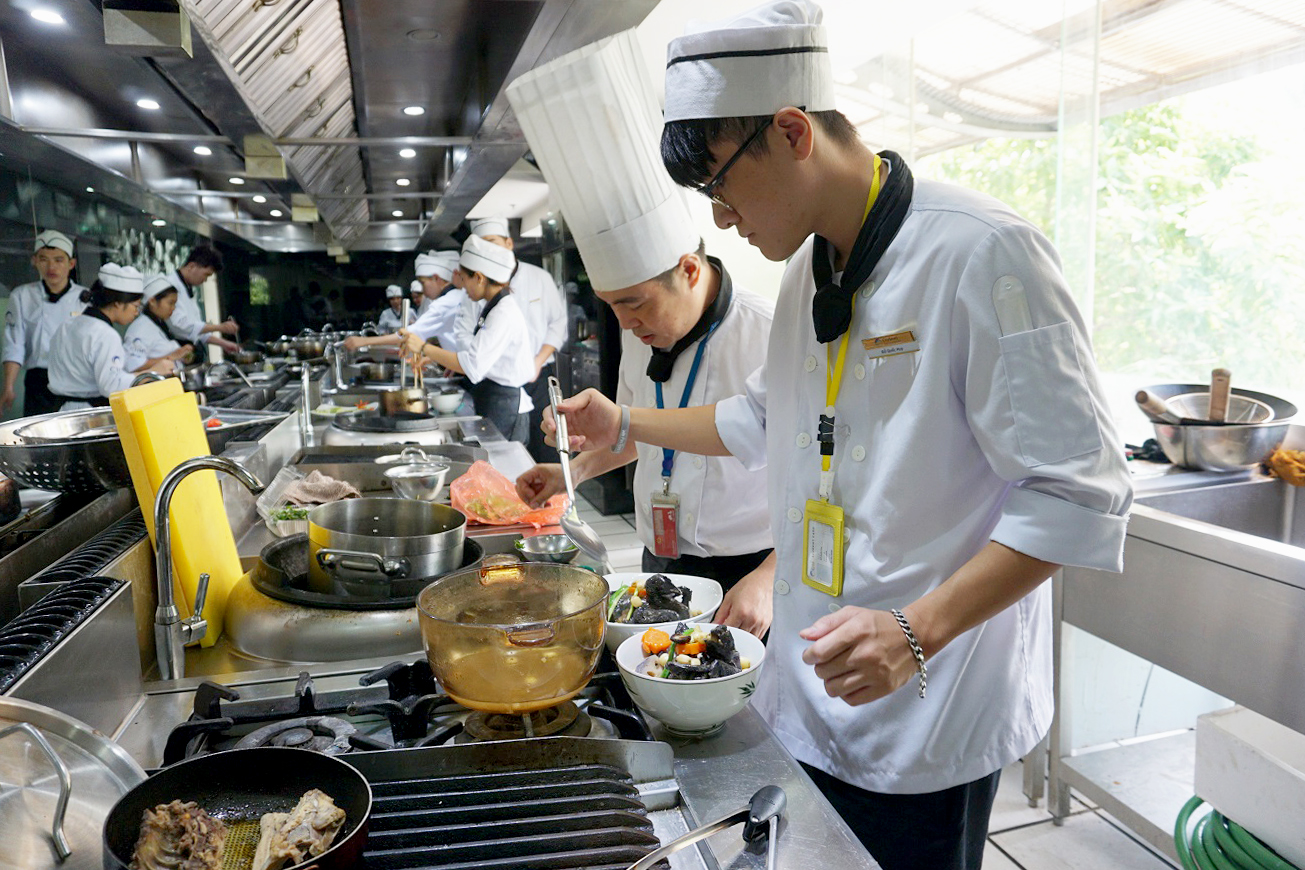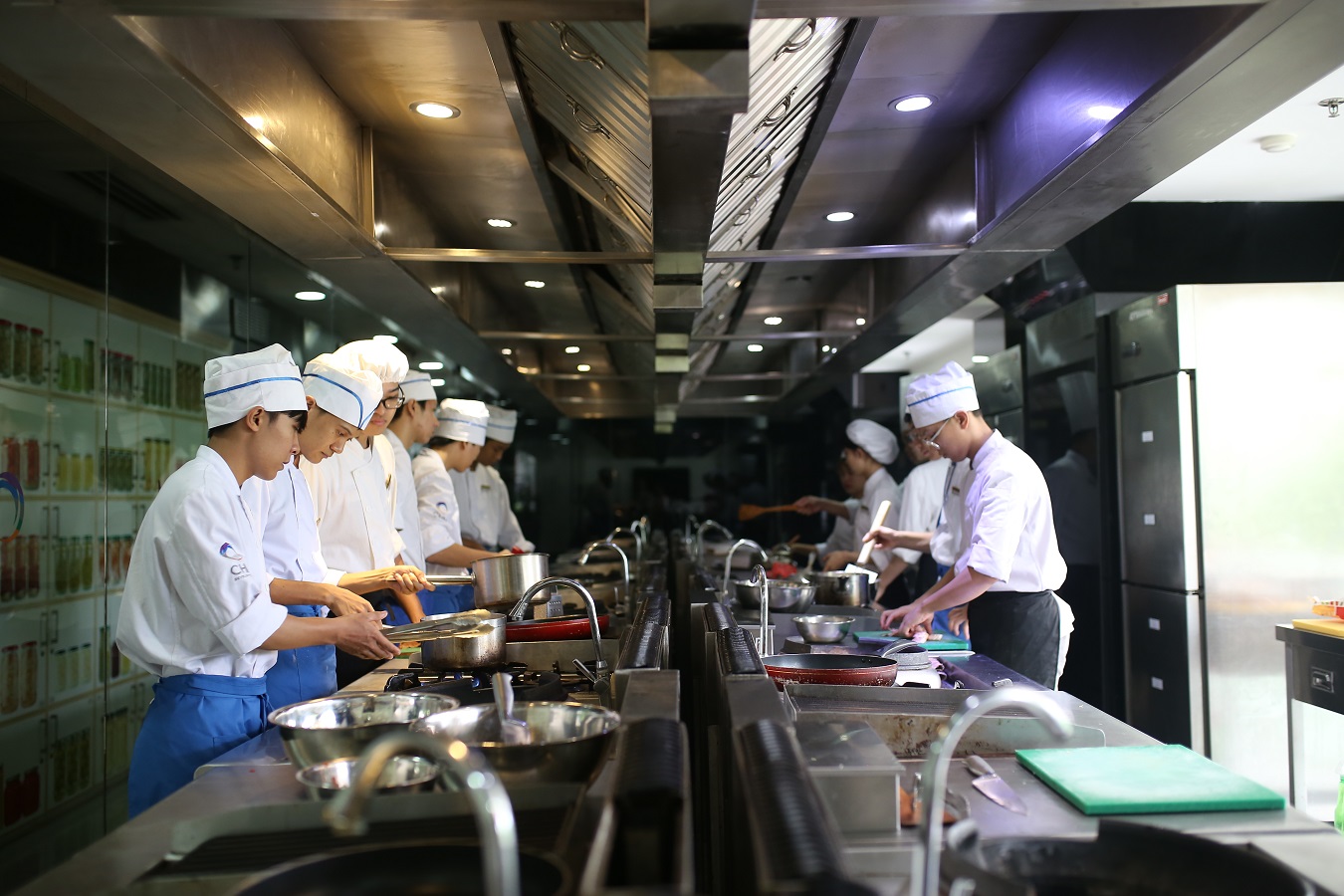 APPRENTICESHIPS REGISTRATION