CHM International Institute, for the first time, collaborated with The British Council to provide opportunity for students to access UK education through the largest UK Education event of the year.
On 6th October, at the UK Education Fair 2019 organized by the British Council, CHM International Students participated as representatives of the school offering Hospitality training program awarded Certification and Diploma Degree by UK Education Organization.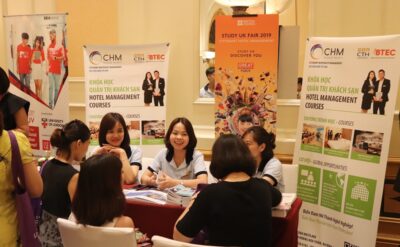 This was the largest event of British education in 2019 with the participation of more than 30 top UK colleges, universities and prestigious study abroad companies.
Attending this event, parents and students had the opportunity to update the latest and official information about studying in the UK as well as the policy for international students.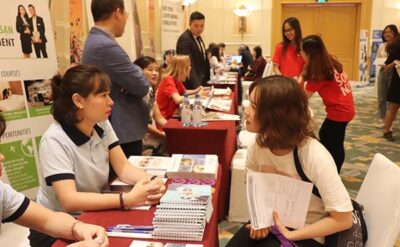 In addition, the main topic of this event was about career orientation for students in industries such as marketing, art, media, hotel management, education, …
Present at the booth of prestigious programs for UK diploma training in Vietnam, CHM International Institute could interact and help students, who are interested on Hospitality Industry attended events, have a clear view of studying this major as well as receive the advice about future career orientation.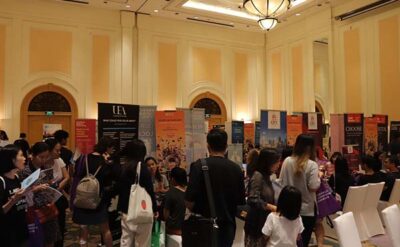 At this event, CHM brought the useful information about BTEC – an international program awarded diploma degree by Pearson Organization, one of the famous UK education organization in the world. The degree that is valid globally helps you build a career path around the globe. Offering international training at a affordable cost, CHM is a good option for those interested in Hospitality Management.
Let's take a look at some photos of CHM at the UK Education Exhibition 2019 event!