In July, 30 Culinary Arts students of CHM International Institute had an interesting experience, participating in the Talk Show: Future Journey 2019 held at JW Marriott Hotel Hanoi.
The talk show not only gives students opportunity to learn more about the service industry but also is the occasion to connect with 12 General Directors – The representatives of 12 brands of JW Group.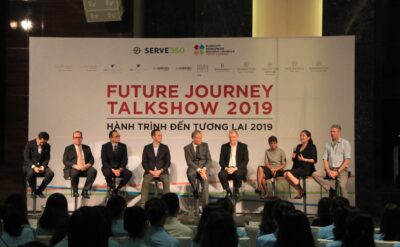 For beginning, there were some warm-up games that lightened the happy and lively atmosphere of the event. Next, the General Directors, representing on three categories of brand: Luxury, Premium and Selective, respectively introduced about the formation and development history of development of Marriott as well as talked about the Vietnam and Cambodia business markets.
After that, students participated in doing services in various field of Restaurants – Hotels such as Making Beds, Florist, Banquet, F&B. In this time, each student experienced how to prepare cocktail, flower arrangement, folding towels, folding table cloths, bed sheets, place knives and other skills in F&B industry.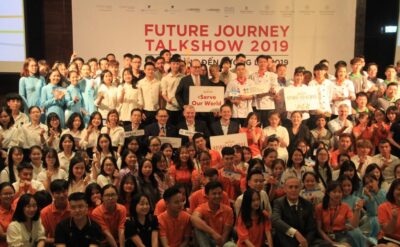 Hopefully, joining the interesting activities at the top 5-star hotel in Hanoi, CHM students will cultivate more knowledge in the field of Restaurants – Hotels – Cuisine that they are pursuing for their career in the future.