COURSE OBJECTIVES

After graduation from CHM, students gain a comprehensive knowledge of working in the international hotel environment and develop their career path in this industry

CHM graduates have international standard skills so they can work at 4 or5-star hotels in Vietnam and abroad

At least 3 months of work experience related to hotel management in an international environment before graduating

WHY CHOOSE TO STUDY HOTEL MANAGEMENT AT CHM INTERNATIONAL INSTITUTE

Study program according to UK standards was verified by the Federation of Tourism and Hospitality (CTH)

5-star standard training facility and study environment close to the actual working one

Professional Lecturers who experienced training and working in famous global hotel groups

The study time is optimized

Internship at 4 or 5-star hotels during studying courses

WHO SHOULD JOIN THE COURSE

High school graduates want to pursue hospitality industry and become a professional hotel manager that meets the international standards

People working in hospitality industry want to improve their knowledge and skills to develop their career path

People who begin learning about hotel management area have demand for joining from basic to advanced training courses in a short time
Have nation and international degree recognized in over 150 countries
Committed to having job after graduation
Can enroll transnational education program to study abroad and receive International Bachelor's degree in Hotel Management
OUR LECTURERS
Professional lecturers who have many years of experience teaching as well as working at well-known global hotel groups in the world such as Accor, Marriott, IHG, … are evaluated that having outstanding and efficient teaching style.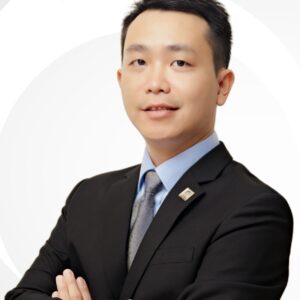 David Vu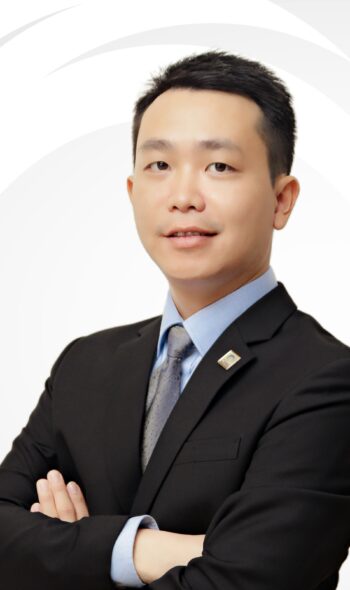 David Vu
General Director
;
David has over 10 years of experience in the service and hospitality industry and he joined CHM as Manager cum Trainer since 2015. Before beginning his career in CHM, David worked as managers in several hotels & service residences such as Calidas Royal Residence Hanoi, Keangnam Landmark72, Sunway Hotel Hanoi, Vinhomes Service Apartments.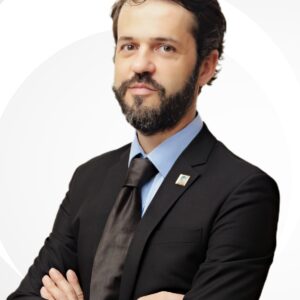 David Naudin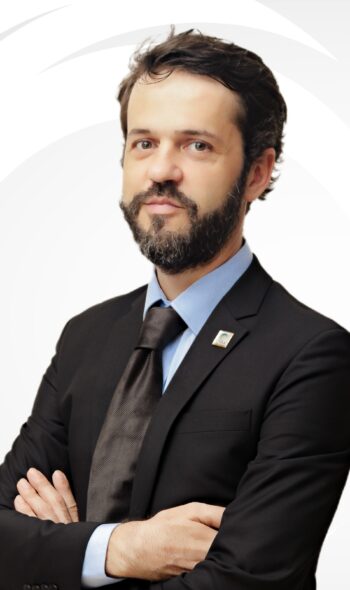 David Naudin
Director of International Cooperation & Partnerships
;
David Naudin was born in France, where he obtained a Hospitality and Catering Higher National Diploma. He then moved to the UK, London to start his working career, from river cruise, to world famous museum brasseries, fine dining restaurants, and eventually into hotels as F&B Operations Manager for 5* hotels. He then realised his passion for education and completed his teacher training, whilst working as Operations Manager. Strong of many educational managerial positions and Master (MSc) in Hospitality, Business and Tourism, David has now decided to join CHM to develop transnational education between Europe, Asia, and North America, and industry partnerships.
Mia Vu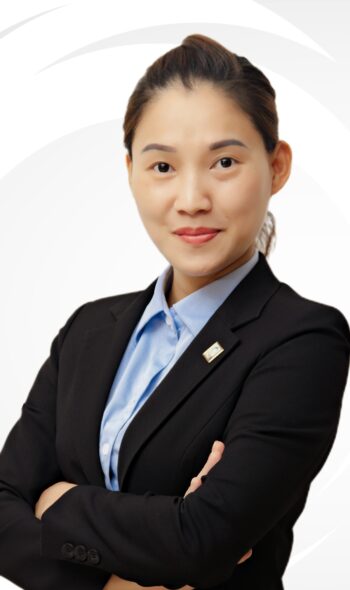 Mia Vu
Institute Director
;
Mia joined Hotel Management programs in Sweden and Belgium Universities and worked as the Vice President of Hoa Sua School of Economic and Tourism before joining CHM Institute in 2017.
With her natural ability to bring energy and enthusiasm to motivate students and drive them toward success, Mia has helped hundreds of students to start their career in the hospitality industry and also trained many staff & managers for different 5-star international hotel brands. She is currently CHM Institute Director.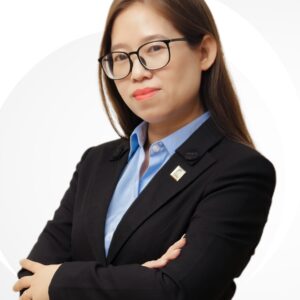 Maya Hoang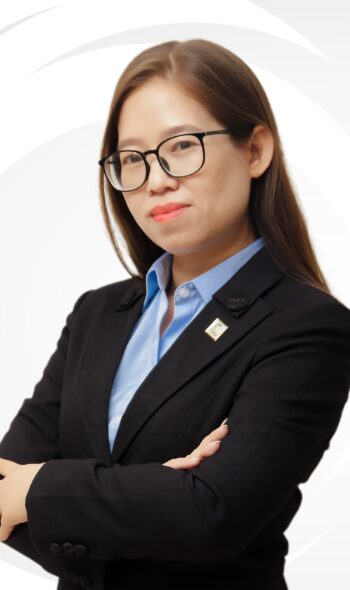 Maya Hoang
Institute Deputy Director
;
With 20 years' experience working in HR field in many companies, Maya is now the Institute Deputy Director cum Hospitality Management Lecturer of CHM International Institute. Her professional experience not only supports her in operational sector but also allows her to provide CHM students with professional knowledge and practical examples of human resources management in the hotels. She believes that the supportive knowledge as well as real examples absorbed in CHM would benefit students in the position of manager in the future.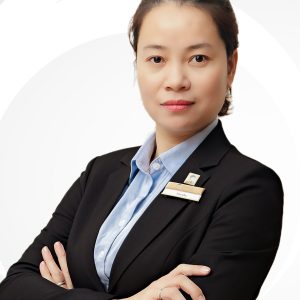 Tina Chu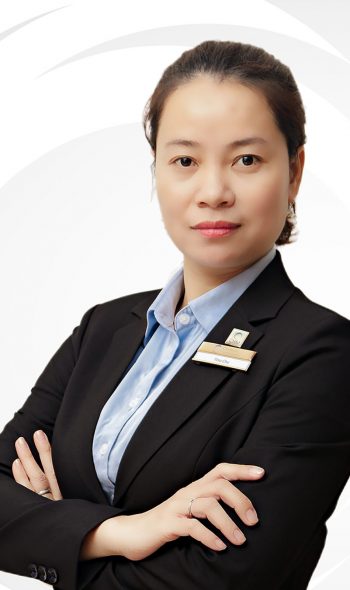 Tina Chu
Program Director
;
After successfully graduating from Hoa Sua School of Economic and Tourism, Tina has been working in the F&B industry for nearly 15 years as Food & Beverage Lecturer, Catering & Tour Operation Manager and Restaurant & Hotel Manager. Passionate about the industry, Tina also participated in the Bachelor and Master of Business Administration courses at National Economics University, as well as international training courses in Belgium, Luxembourg and Sweden. With her experience in F&B coaching and operating, Tina is now a Hospitality Management Lecturer and Hotel Operations Consultant at CHM. She is known for her attractive, passionate and energetic teaching style.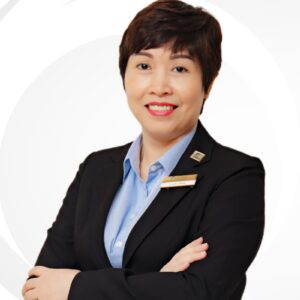 Linda Pham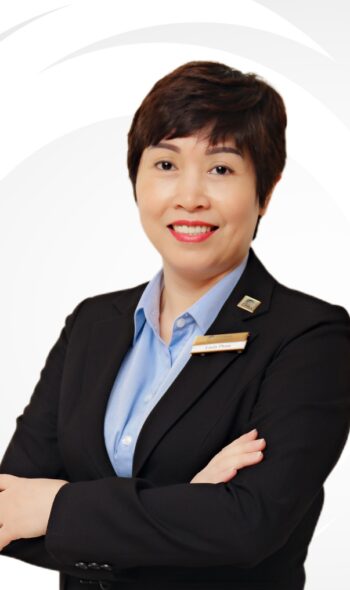 Linda Pham
Hospitality Management Lecturer
;
Linda started her career in hospitality industry in 1993 and has been through a variety of Housekeeping managerial roles in famous hotel management groups such as Daewoo, IHG and Vingroup before joining CHM as a Hospitality Management Lecturer and Hotel Operations Consultant in 2016. With 25 years in the industry, Linda has a wide range of knowledge as well as practical experience in organising, managing and operating Housekeeping department. Many of her students have been mature and successful in their career and even some of them are running their own hotel chain.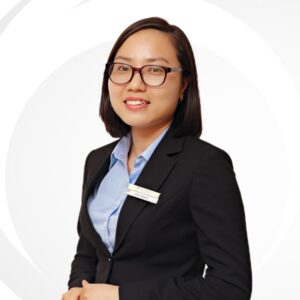 Anna Nguyen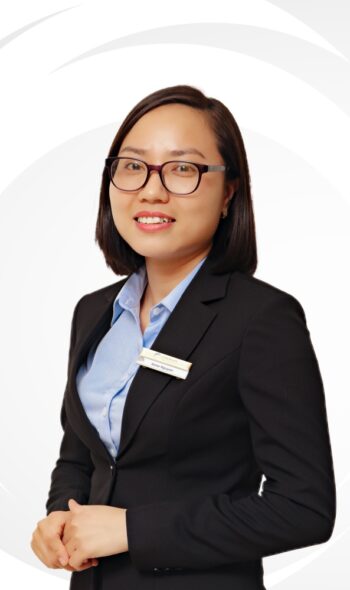 Anna Nguyen
Hospitality Management Lecturer
;
Anna graduated from the faculty of Hospitality Management of Hanoi Open University in 2012. She then had great opportunities to work for different international organisations such as Enfants du Mékong (Children of the Mekong), Humanitarian Service for Children of Vietnam and ChildFund Vietnam as Program Coordinator and then Program Manager during the period of over 6 years. With her broad knowledge and great understanding of the service industry, Anna is now a Hospitality Management Lecturer cum Student Service Officer at CHM.
ACKNOWLEDGMENTS OF STUDENTS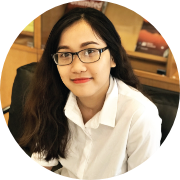 Nguyễn Phương Anh
Student of Hotel Management Class
"At CHM, beside learning and practicing in the simulation room, we have opportunities to visit and practice at 4, 5-star hotels, which are partners of CHM. That helps me have practical experience before working at reality."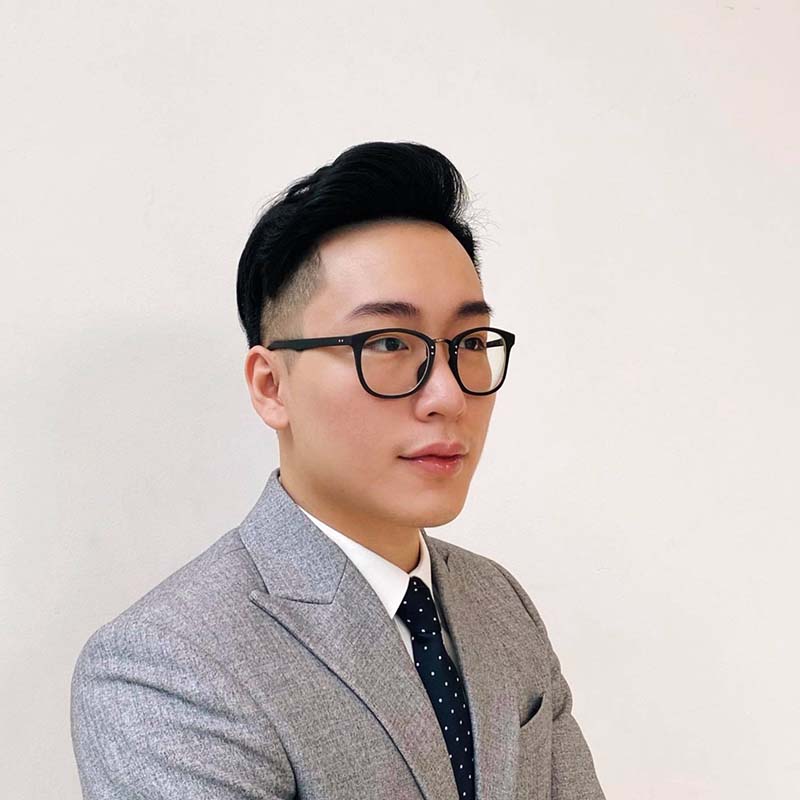 Đinh Mạnh Hiếu
Club InterContinental Manager of InterContinental Hanoi Westlake
"I am quite impressed because everyone here is working as professionally as at 5-star hotels. In addition, the sessions are also useful. After only 1 month of studying Front Office Practice Class, I was confident that I could go to work immediately."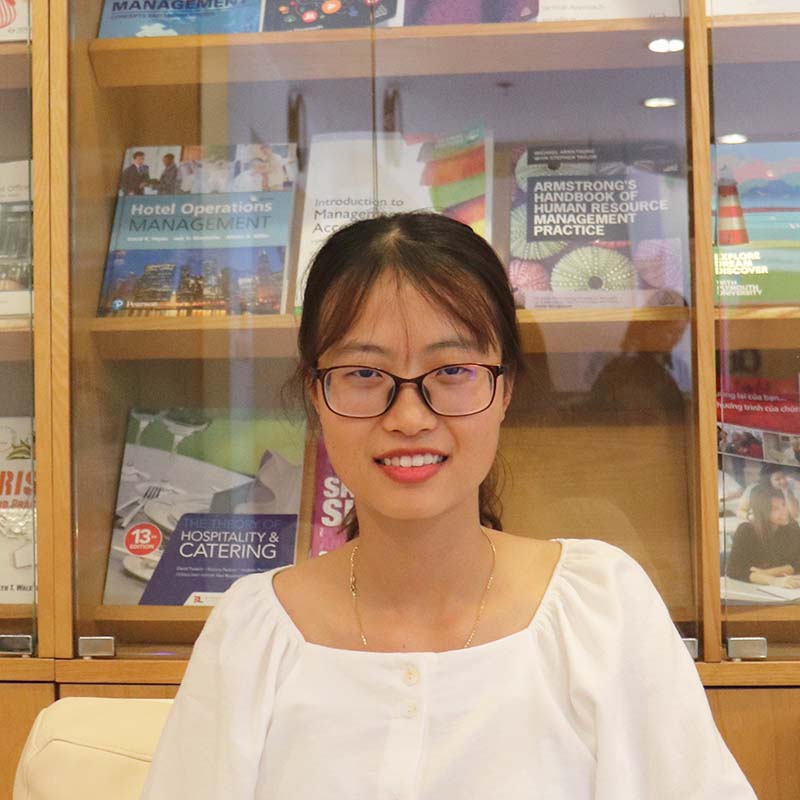 Giáp Thị Thu
Student of Hotel Management Class
"The studying environment at CHM is quite practical and I also participate in extracurricular learning activities at the hotel, which helps me get acquainted with the working environment early. The knowledge and skills about the Front Office, Housekeeping and Food & Beverage are trained well in CHM."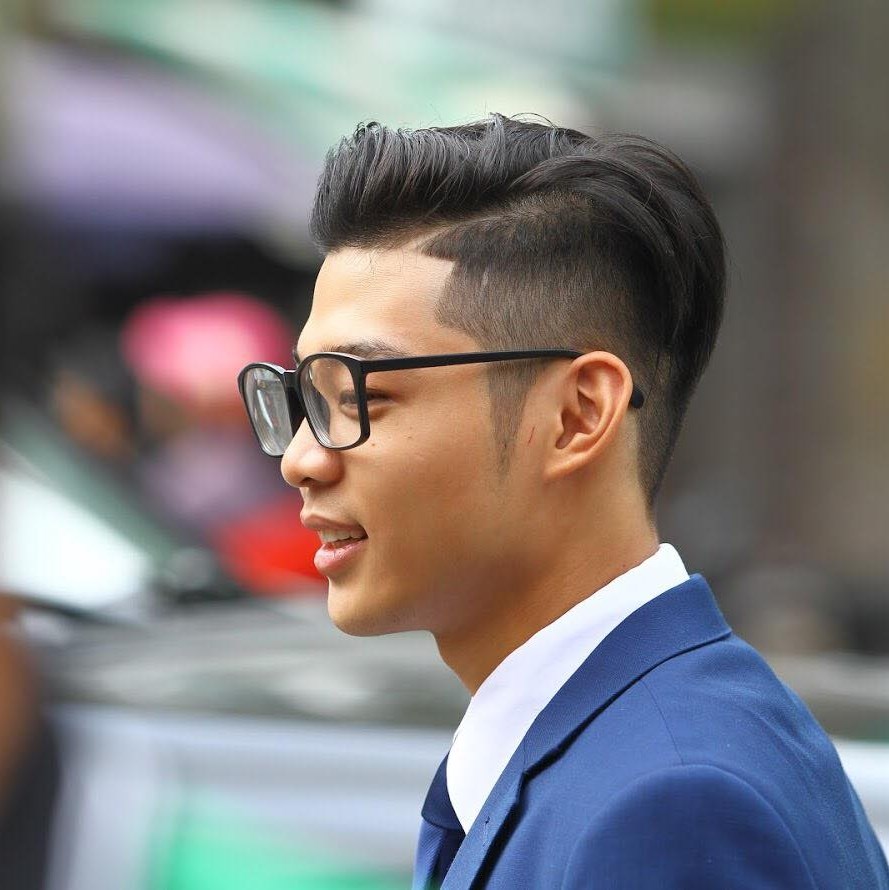 Dương Nam Khánh
Student of Hotel Management Class
"CHM has an optimal training program in terms of time that helps me shorten the study duration while ensuring the knowledge and skills. The instructors are also very friendly and enthusiastic like my friends and colleagues."
COURSES OF HOTEL MANAGEMENT
Hospitality Industry is always in the top of human resource demands. You can find diverse job opportunities with attractive income, high-class working environment in this area. Therefore, CHM International Institute desires for offering students the professional and short-term Hotel Management courses that including basic and advanced skills required for reality work.
Hotel Management Courses
CHM Hotel Management Course

1.

Restaurant Department

2.

Receptionist

3.

Department of Chamber

4.

English Specialized Hotel

5.

Modern Hotel Services industry

6.

Customer Experience Management

7.

Identify career development opportunities and apply them in the Hospitality industry

8.

Leadership and management skills in the Hospitality industry

9.

Managing and operating the culinary section

10.

Accommodation management

Event Management Course

1.

Restaurant Department

2.

Receptionist

3.

Department of Chamber

4.

English Specialized Hotel

5.

Modern Hotel Services industry

Front Office Management Course

1.

Restaurant Department

2.

Receptionist

3.

Department of Chamber

4.

English Specialized Hotel

5.

Modern Hotel Services industry
SCHEDULE OF HOTEL MANAGEMENT COURSES
Event Management Course

Course taught in English

Opening

Monday 20/03/2023

Time

Schedule

Monday to Sunday

Class

Will be updated berfore the course starts

Course taught in English

Opening

Monday 27/03/2023

Time

Schedule

Monday to Sunday

Class

Will be updated berfore the course starts

Front Office Management Course

Course taught in English

Opening

Monday 11/09/2023

Time

Schedule

Monday to Sunday

Class

Will be updated berfore the course starts

Course taught in English

Opening

Monday 11/09/2023

Time

Schedule

Monday to Sunday

Class

Will be updated berfore the course starts