1. Instruction for admission
Admission documents include the following documents:
Birth certificate
Copy of Applicant's Identity Card or Passport
Copies of Applicant's latest high school transcripts and certificates
Curriculum vitae
Medical check-up report
Three (3) passport-sized photographs (4x6cm)
English proficiency certificate (IELTS/TOELF etc.)
To submit admission, contact our admissions office via hotline 0984 286 161 for instructions.
2. Scholarships
Scholarship Program for 2020
A. Scholarships of Hotel Management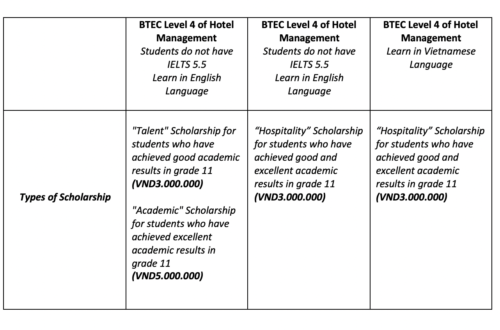 B. Scholarships of Culinary Arts