Apprenticeships are an exciting option for both apprentice and employer. You can now employ apprentices at all different levels, from school leavers to people that want to further their careers or change career direction completely. An apprentice can be aged 16 or 100 plus!It's a real job, with hands-on experience, a salary and the chance to train while you work. You're treated just like all the other employees, with a contract of employment and holiday leave.

WHEN YOU HIRE AN APPRENTICE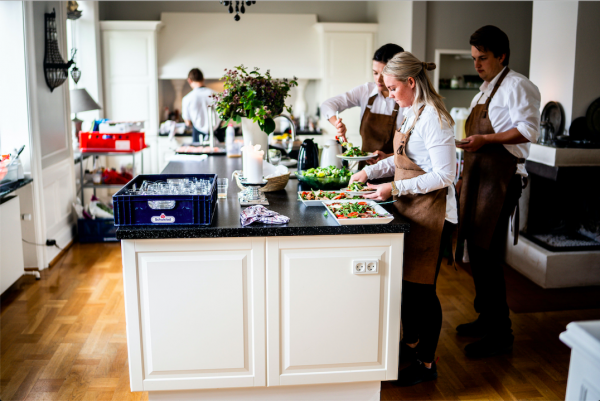 Hiring an apprentice is a productive and effective way for any organisation to grow talent and develop a motivated, skilled and qualified workforce.

86% of employers said apprenticeships developed skills relevant to their organisation and 78% reported improved productivity

You're on a career path – with lots of future potential for you – likely full-time employment

WHY CHOOSE TO HIRE AN APPRENTICE FROM CHM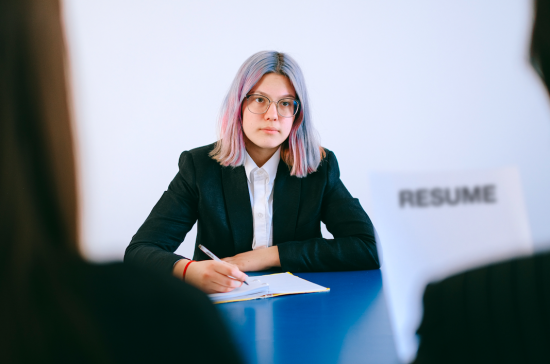 90% of apprentices stay on in their place of work after completing an apprenticeship

You can adapt the training your apprentice receives according to the needs of your organisation

An apprenticeship allows you to diversify and freshen up your workforce

Having an apprentice helps you to recognise and empower your staff by awarding the status of mentors

Mentors will increase their competence significantly – being able to explain and demonstrate skills to someone else rather than being passive

WHO SHOULD HIRE APPRENTICE FROM THIS PROGRAM?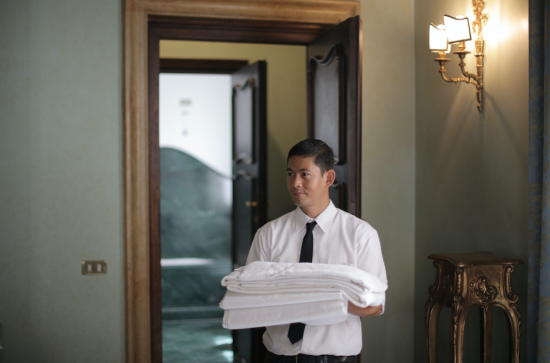 Owners of restaurant or hotel who need ready-to-work employees

Employers want to have quality guaranteed employee

Reduce the cost of hiring full-time employees
HOW TO HIRE AN APPRENTICE?
If you are interested in this program, there are things you need to know!
Q&A
HOW MUCH DOES IT COST?

1.

The salary you give your apprentice is to your discretion, although it should not be lower than the minimum wage – which is linked to the geographical zones you are in.

HIRE AN APPRENTICE

1.

Write the apprenticeship advert be sure to make it understandable and simple for candidates who will be searching through other apprenticeship vacancies.

2.

Offering a competitive apprenticeship salary – depending on experience

3.

The apprenticeship description – keeping it simple and short

PREPARING AND MONITORING

1.

Before an apprentice starts you should consider sending them a starter pack so they know what to expect from their first day: To do list, dress code, working time,…

2.

It's important as an employer to support your new apprentice and keep in regular contact with them.

3.

Assigning a member of staff to be their daily 'go-to' person – a mentor

4.

Regular updates with your training provider

ASSESSMENT & CERTIFICATION

1.

Once the apprenticeship training is completed, an independent assessment will take place, this is called an 'end-point assessment'.

2.

The training provider (CHM) will be involved in arrangements for the end-point assessment, but the assessment itself must be fair and as much independent as possible.

3.

It is expected that the cost of the end-point assessment will be covered by the apprentice directly. When your apprentice successfully completes their apprenticeship, they will be awarded a certificate.
ACKNOWLEDGMENTS OF EMPLOYERS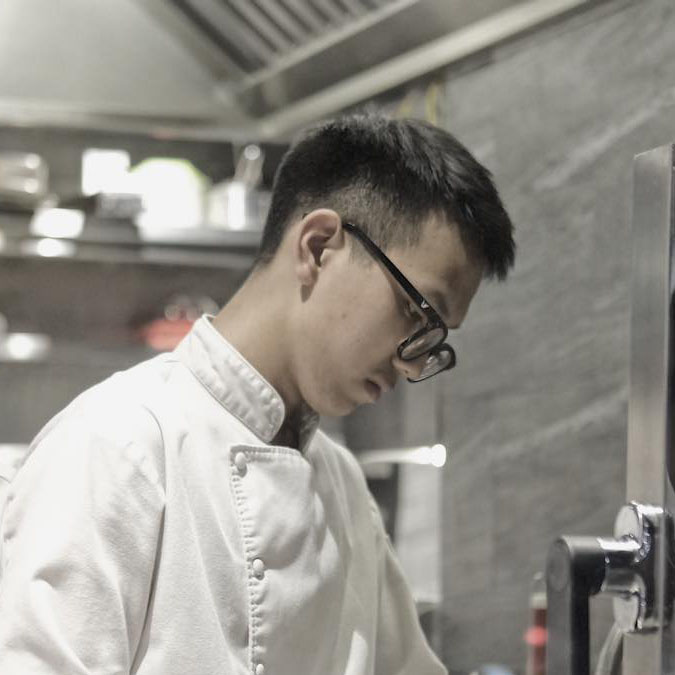 Nguyễn Thanh Bình
Cooking Chef of T.U.N.G dining
"The thing that impressed me the most when I took the culinary arts course was facilities. We soon had the opportunity to approach the working environment close to reality through our practical class, so we did not feel too surprised when going to work. Besides that, the lecturers are extremely friendly, enthusiastic and give students many useful techniques."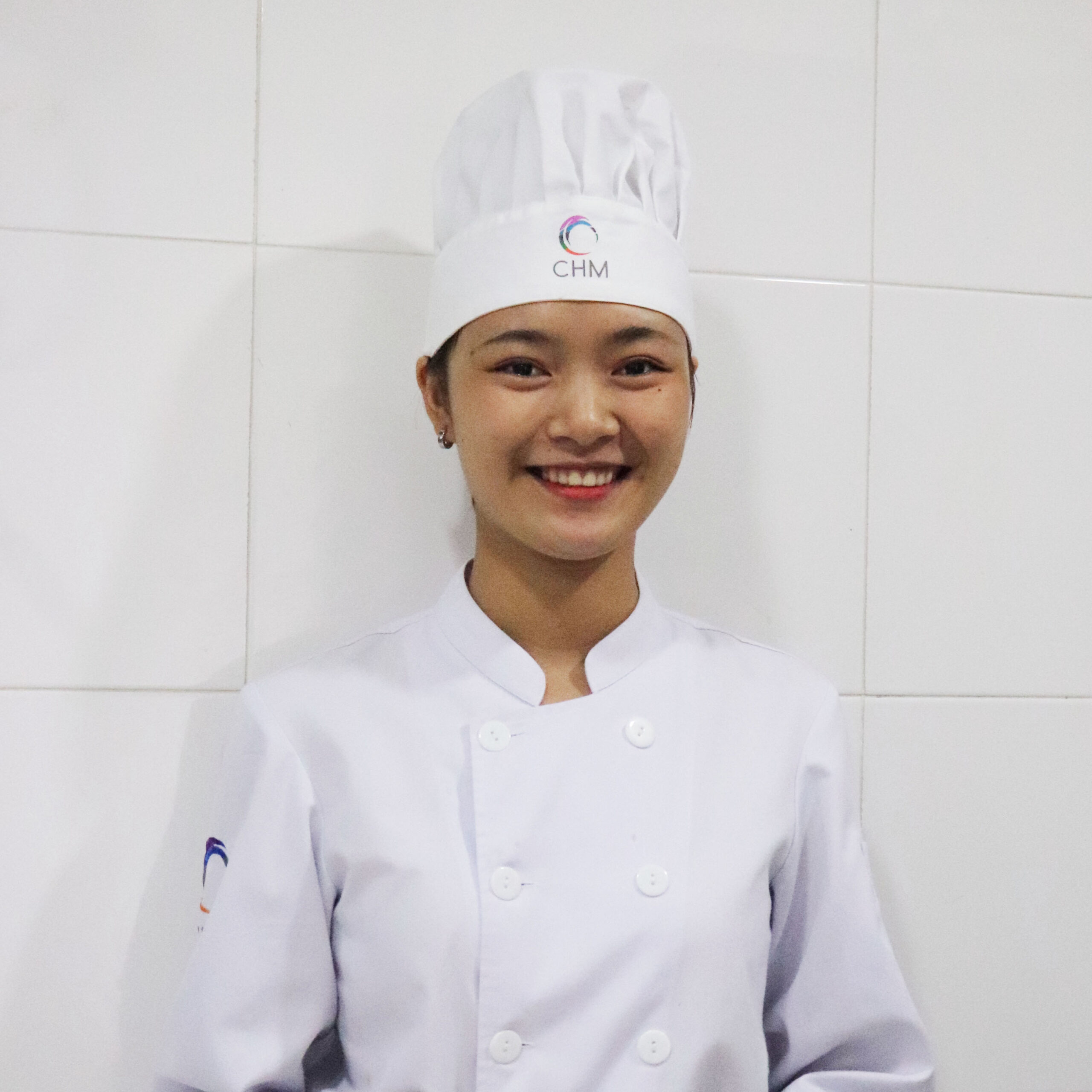 Nguyễn Phúc Minh Ánh
Student of Culinary Arts Class
"CHM is the place where our dream of being a Chef can become true. During course, 80% of learning time is practicing. I am equipped with specialized tools and especially high-end knives to study, which allows me to confidently learn and practice skills most effectively."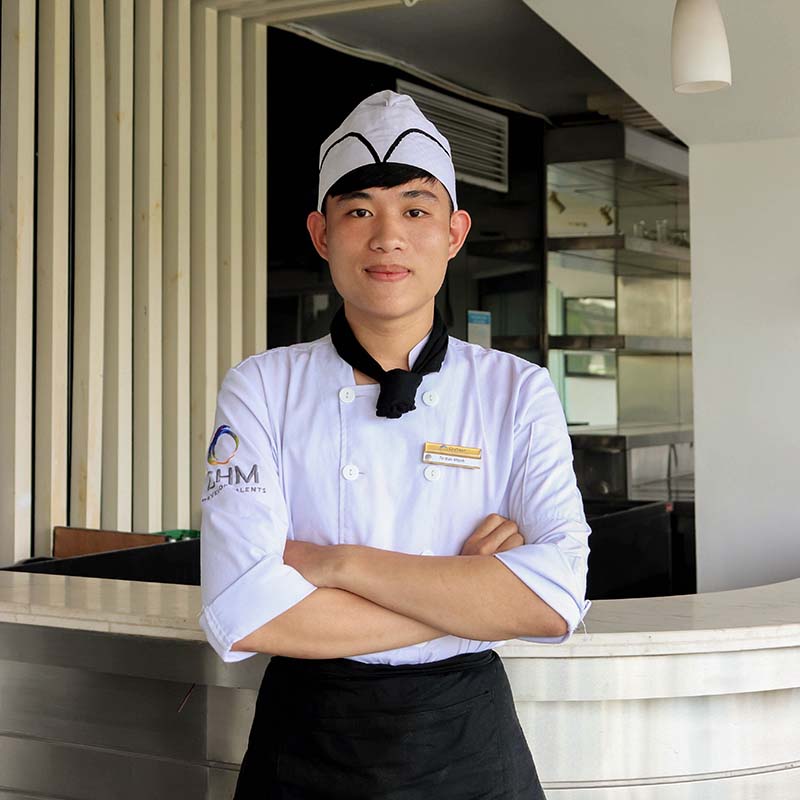 Từ Đức Mạnh
Student of Culinary Arts Class
"By studying at CHM, I was able to gain extensive knowledge about Asian and European cuisines as well as the skills required of a professional chef. The teachers are always willing to answer questions and share useful work experiences. I feel that this is really the right environment for me to convey my dream of developing the food industry."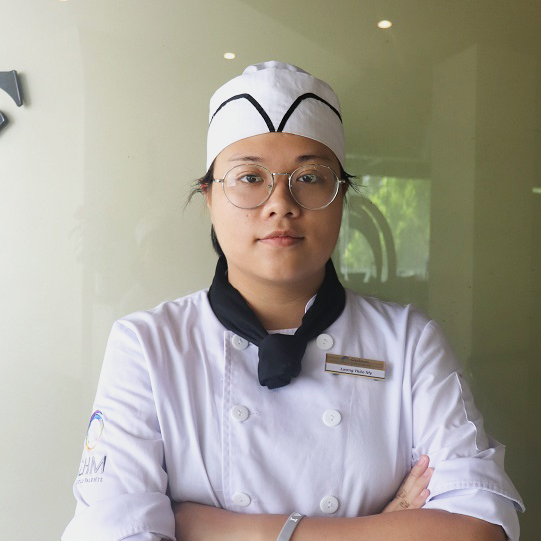 Lương Thảo My
Student of Culinary Arts Class
"I feel CHM is like a second home. The lecturers and staff are always enthusiastic to support students from learning to other difficulties in the learning process. In addition to studying in the school, CHM also has practical meetings at hotel restaurants, picnics and especially culinary competitions that give me the opportunity to experience more."
APPRENTICESHIPS PROGRAM PHOTOS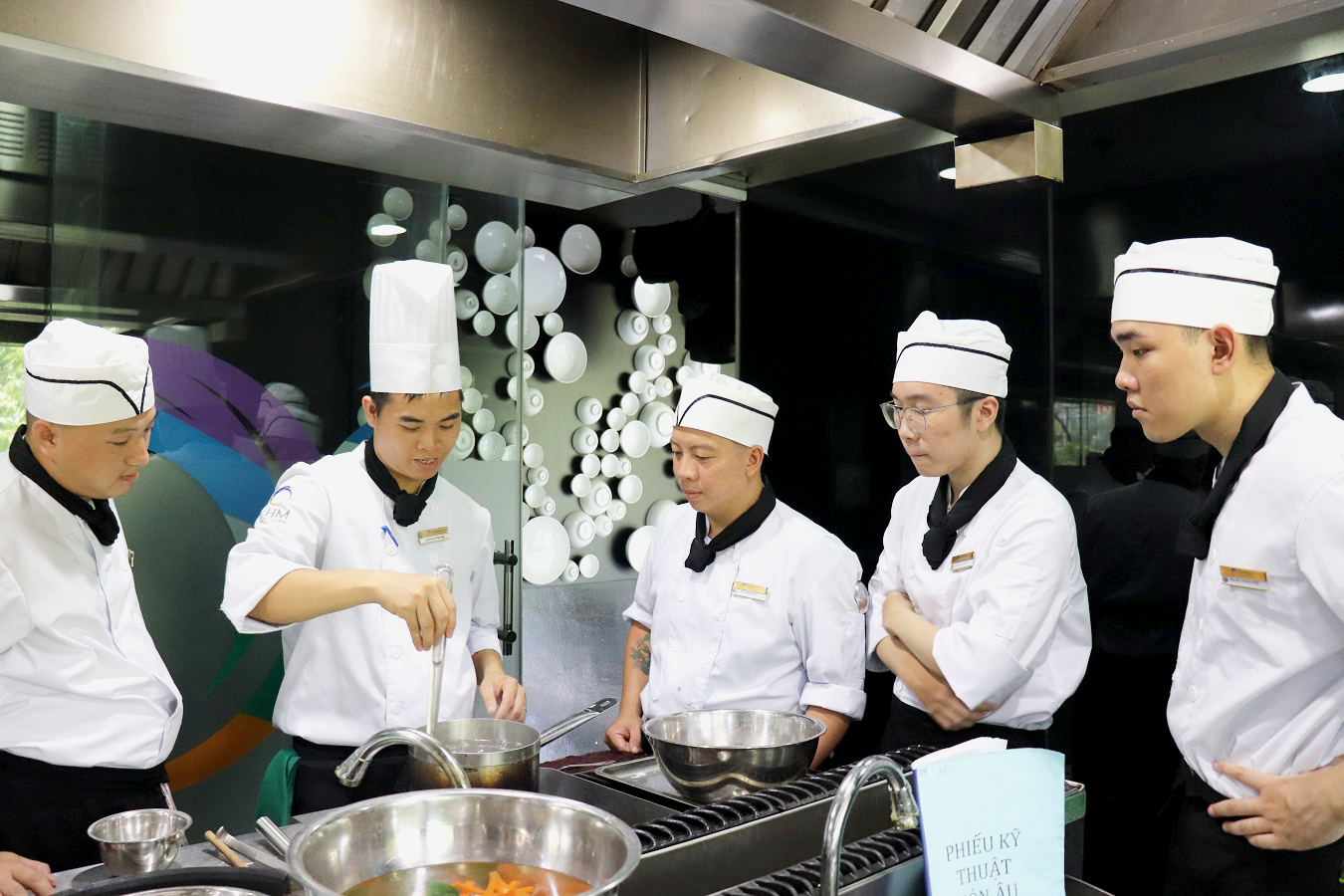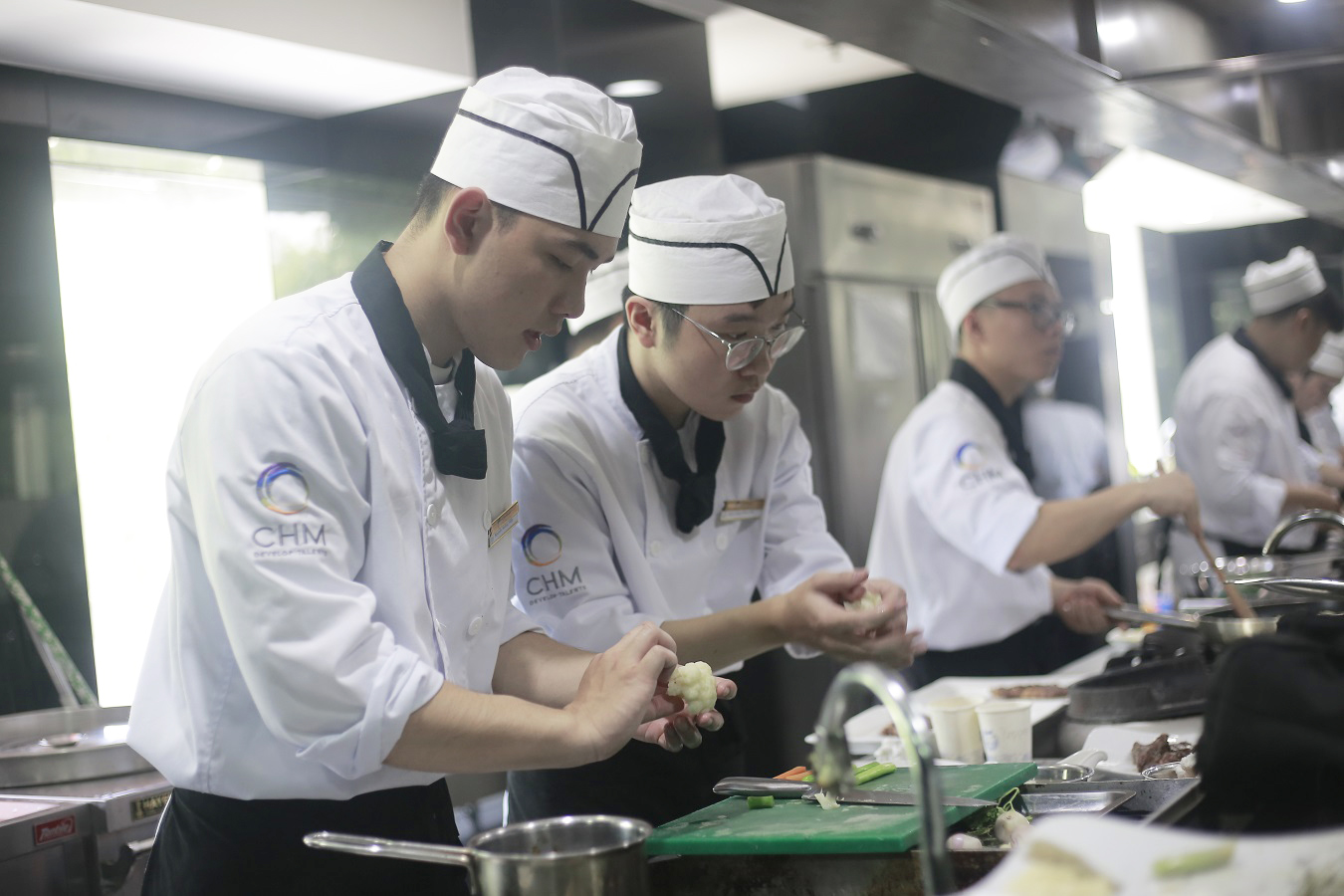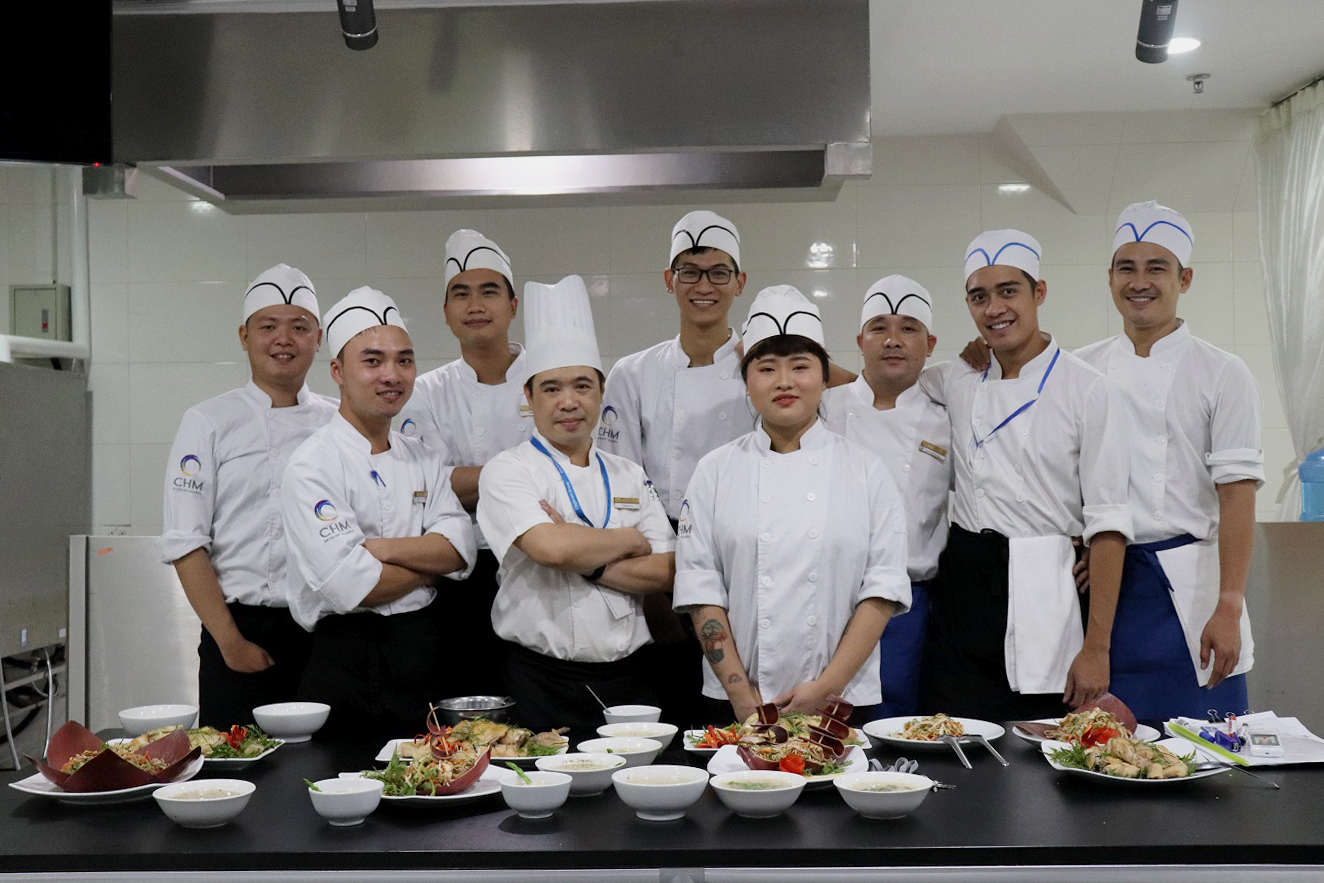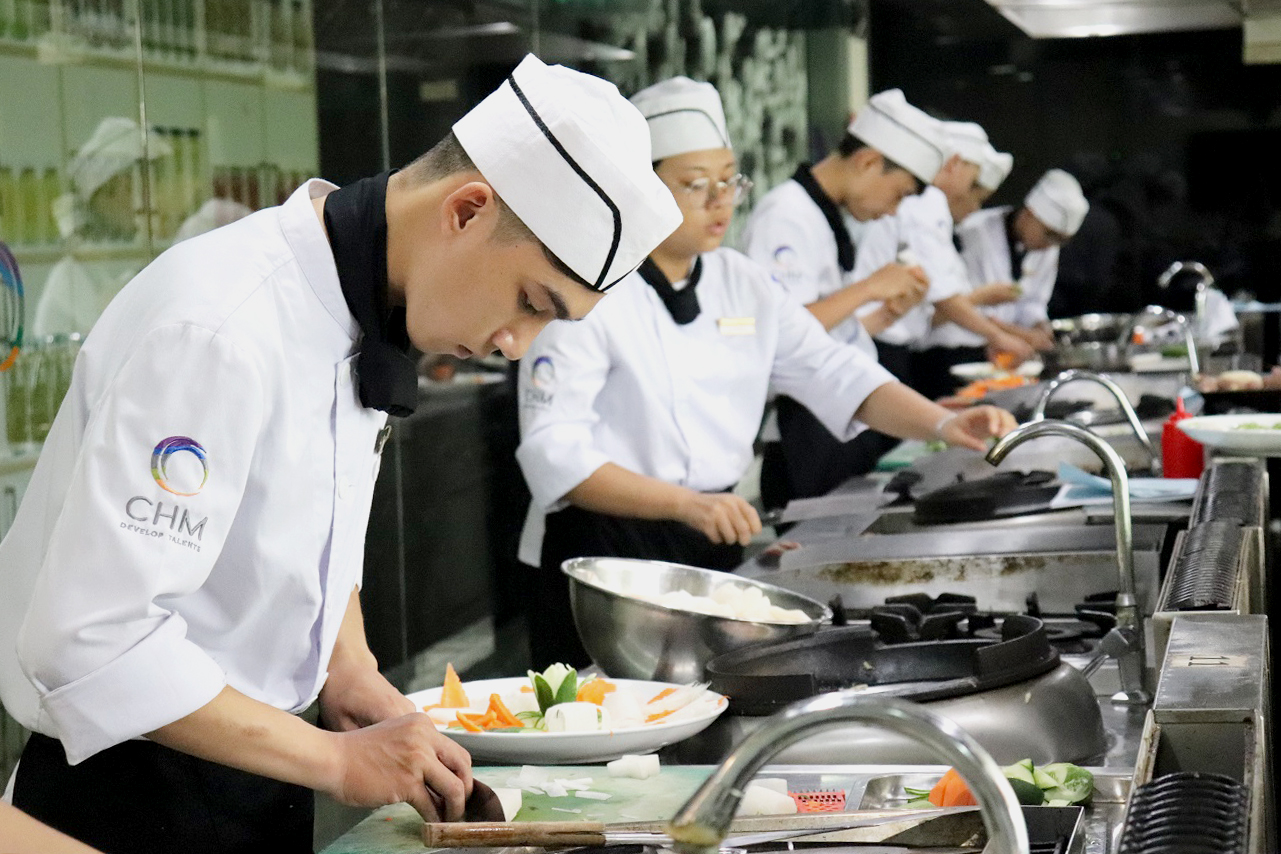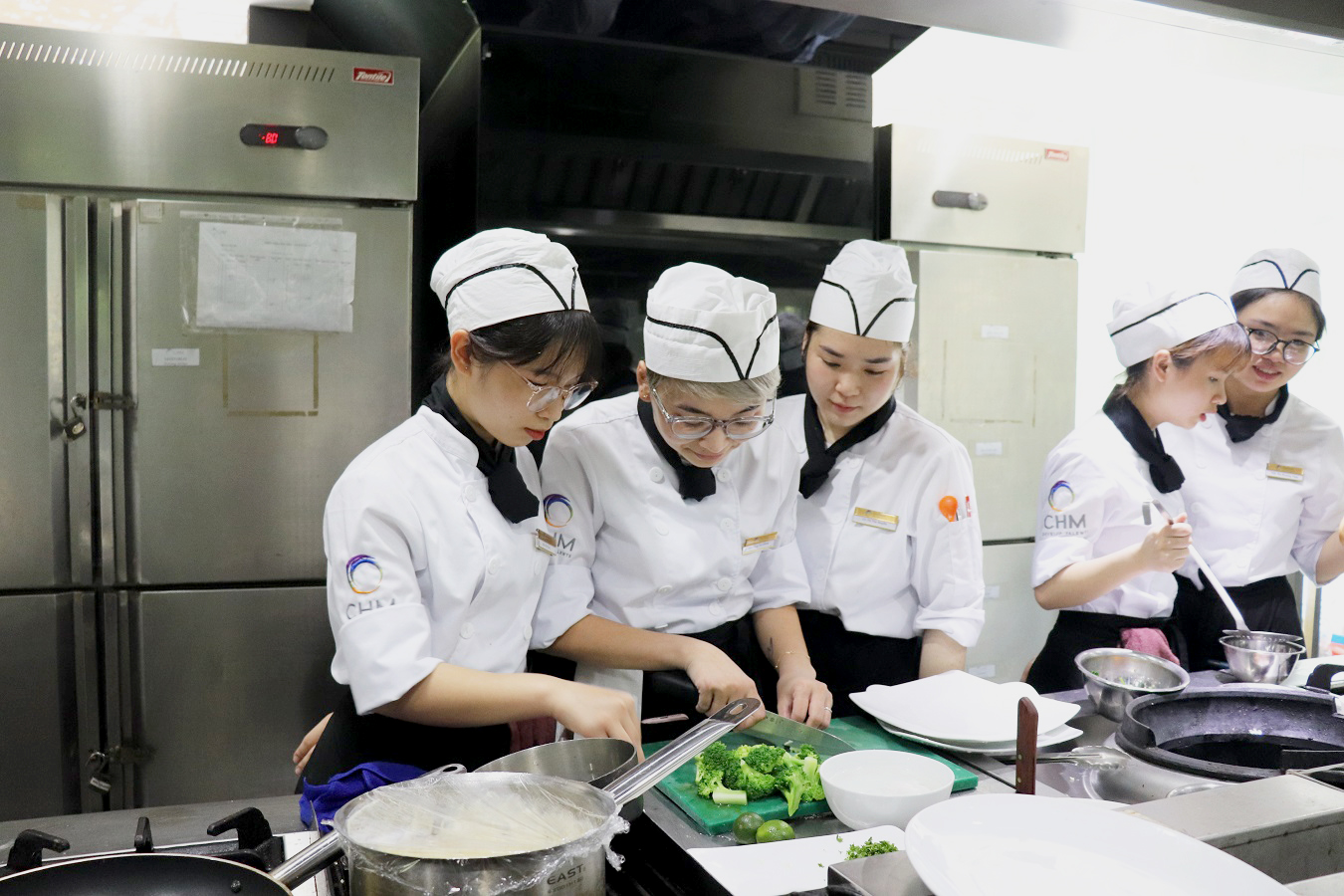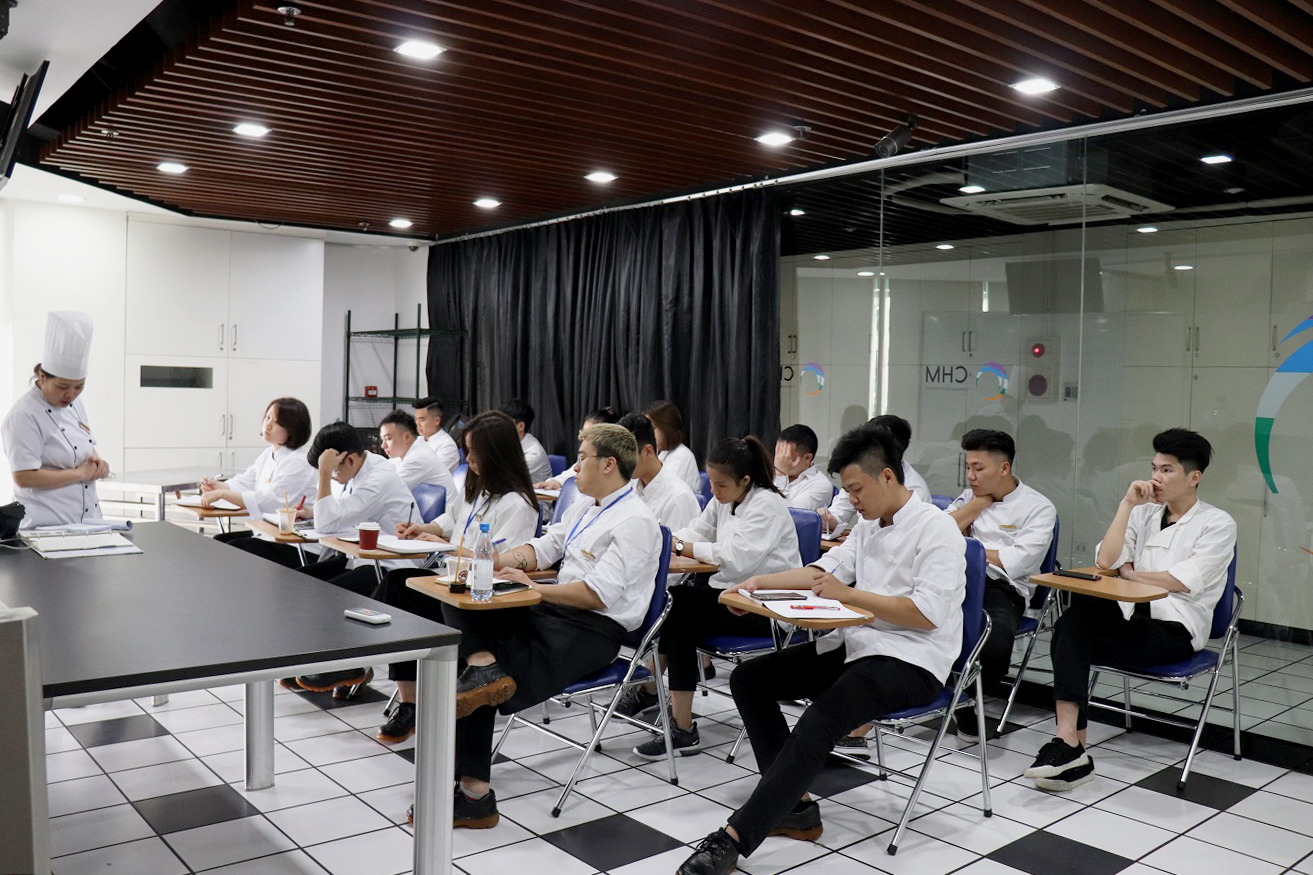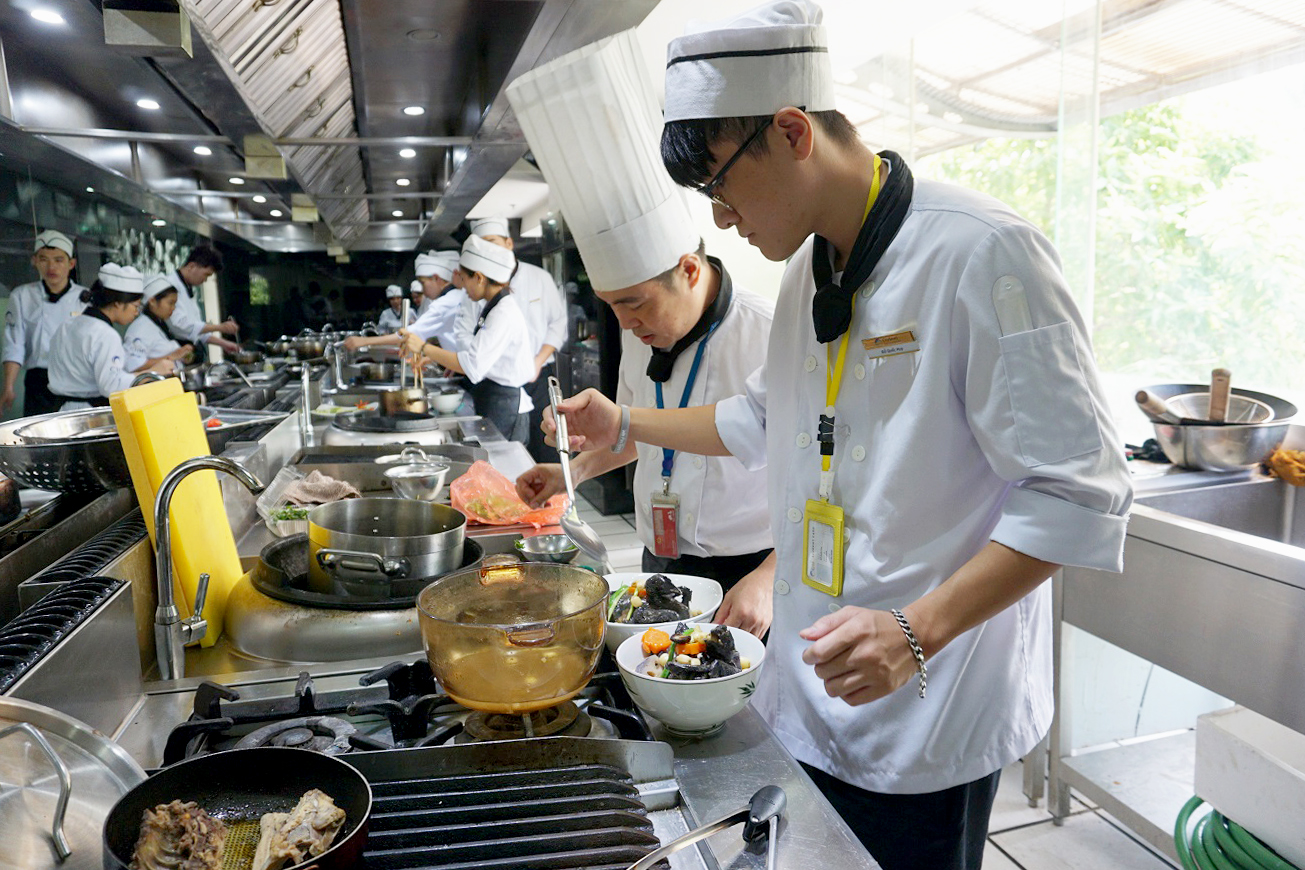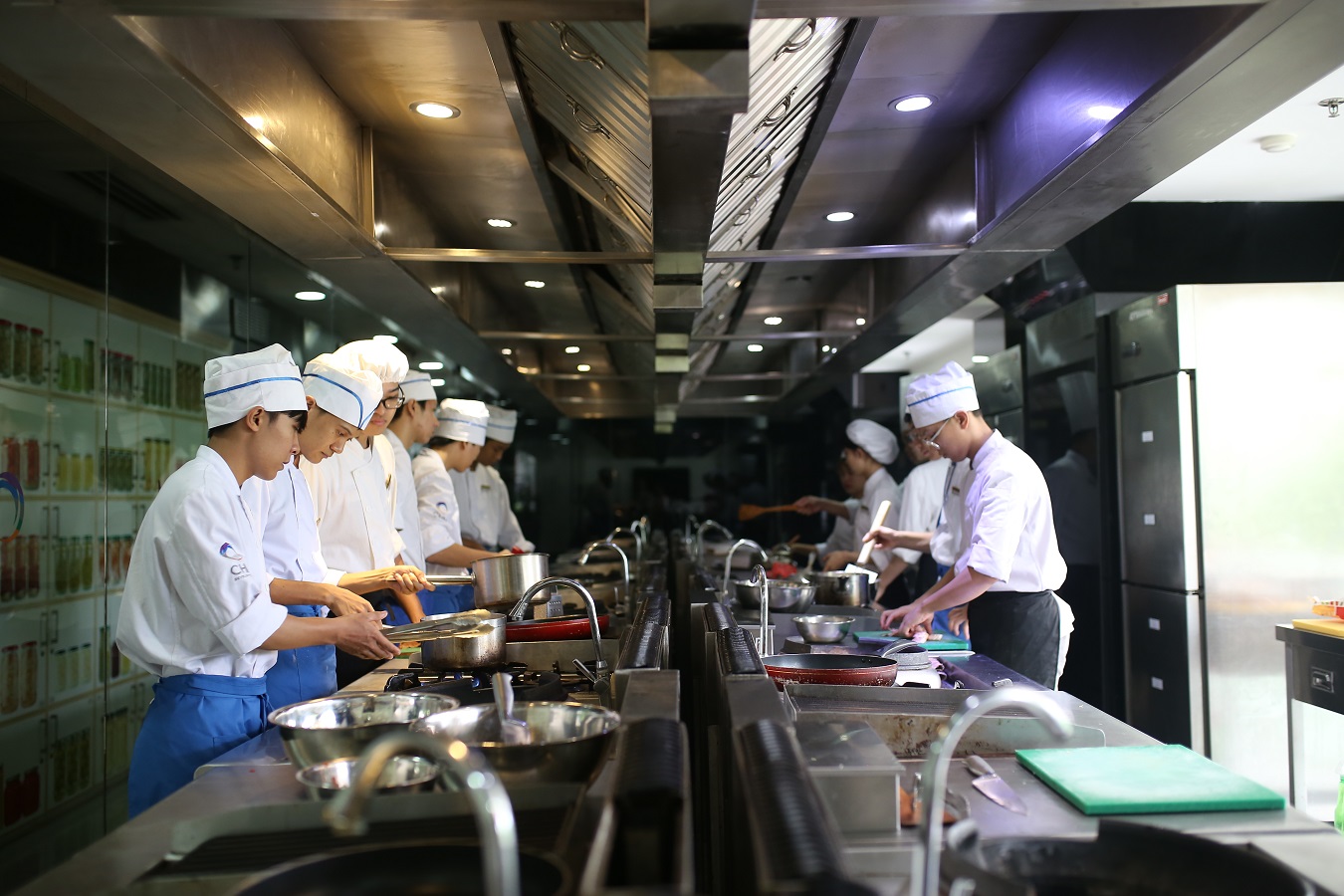 APPRENTICESHIPS REGISTRATION